Potterheads, it's almost time to don your robes and board the Hogwarts Express. The next Wizarding World adventure, Hogwarts Legacy, has received its official launch trailer – and it's packed with plenty of Harry Potter goodies. However, one element that the game needs to nail is boss fights. There are lots of intriguing beasts and foes in this brand new look at Hogwarts Legacy, and hopefully, we'll be tackling them with style.
Avalanche Studios' Hogwarts Legacy launch trailer will likely be its last marketing blast ahead of the game's launch and it gives us an insight into the game's action-packed adventure. Many players will be eager to get their wand ceremony started, but I'm ready to lay down the smackdown on those big knight baddies. That's right, just like in Harry Potter and the Philosopher's Stone, it appears we'll be duelling an onslaught of medieval menaces. There won't be any chess this time around.
With the Hogwarts Legacy release date fast approaching, we have yet to receive confirmation that boss fights are peppered within the story. It wouldn't be too wild to assume that, given the game's scale, boss fights will surely appear to challenge the mightiest of Hogwarts students. But they can't just be your standard health bar grinding fodder. Hogwarts Legacy needs to take a stab at aping contemporaries like the Dark Souls or even another WB Games title: Gotham Knights.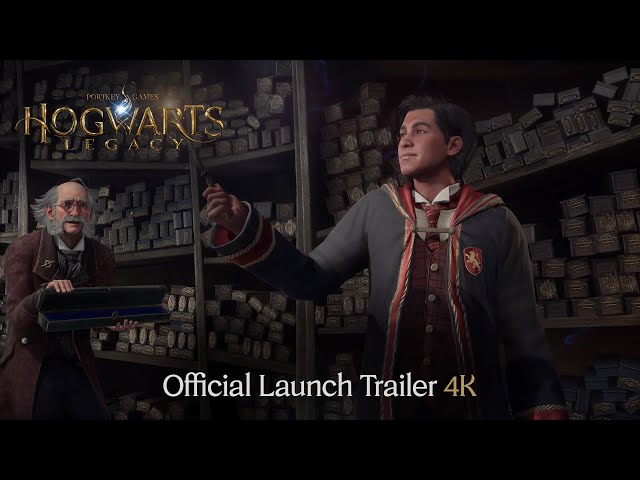 Gotham Knights, as divisive as it may be, took a swing with some of its more ambitious boss fights. Fighting enemies like Mr Freeze or Talia al Ghul lean into the over-the-top antics of their comic origins while delivering an exhibition of vibrant excitement.
Of course, the comparisons of Dark Souls to any game in the world are part of a well-beaten path. Yet, the FromSoftware powerhouse still yields valuable teachings. Harry Potter's world is renowned for its remarkable creatures, and this new trailer shows off a few that will be stomping around Hogwarts Legacy, many of which are certainly deserving of epic boss fights.
You'll see your own adventurer and other wizards facing them down and even attacking them. However, this entire trailer is seemingly made up of cutscene material. If all of our big beasty battles are tied to these pre-determined set pieces, rather than actual gameplay with a Dark Souls-esque showdown, it'll be a disappointing affair.
Even if there aren't individual battles against these goliaths, at least let there be some bespoke moments or evocative arenas where we can battle multiple, smaller-scale enemies. For example, I want to fight a multitude of Knights, but what if that encounter is inspired by the Abyss Watchers from Dark Souls 3?
The potential is there for this kind of haunting aesthetic. We've seen the Harry Potter books and movies use this approach too. Goblet of Fire's climax is a chilling graveyard locale; a place for the reincarnation of evil souls and the resurrection of pure courage. And that element, courage, should run deep in your Hogwarts Legacy adventures. I need to feel a rush of peril while the embers of dragon fire singe my robes, after narrowly escaping their wrath.
Nonetheless, there is a chance that Hogwarts Legacy might do away with these kinds of story moments. Perhaps boss fights just aren't a priority here – though it seems to me like a bizarre decision to omit them. Maybe there are just normal enemy types and grafting their vast health bars down to the bone with an array of Hogwarts Legacy spells isn't on the cards. It'd definitely be a waste of the game's dark magic opportunities.
I hope that isn't the fate that Hogwarts Legacy has in store, especially with how impressive the opening stages were during our Hogwarts Legacy preview. If this, at least there are plenty of upcoming PS5 games to set our sights on elsewhere.
Hogwarts Legacy has drawn considerable criticism during its development, largely due to the fact that the creator of the Harry Potter series, J.K. Rowling, has made a number of transphobic remarks on social media in recent years.
While Avalanche has confirmed that J.K. Rowling is not "directly involved" in the development of Hogwarts Legacy, it is working with "her team" and Portkey Games, a Warner Bros. label dedicated to launching new experiences inspired by J.K. Rowling's original stories. It is currently unclear whether she will earn any royalties from the game's sale, but it is likely given it is based on her original body of work.
If you would like to learn more about transgender rights or lend your support, we'd encourage you to check out the National Center for Transgender Equality in the US and Mermaids in the UK.