Yes, you have clicked on the right article. Filling the Batman-shaped void in gaming this year is Gotham Knights, a new chapter in the halls of DC Comics gaming. While The Loadout's official Gotham Knights review may have taken issue with it, I'm here to justify why it's my personal nomination for Game of the Year.
You see, the Bat Family has yearned for a shot in the spotlight for years. While excellent comic runs from Scott Snyder and James Tynion IV have come and gone, worry not, as Gotham Knights confidently unleashes an essential DC story for new and hardcore fans.
Grab your Batarangs and shark spray, because this is why Gotham Knights deserves to be part of The Loadout's Game of the Year 2022 discussion.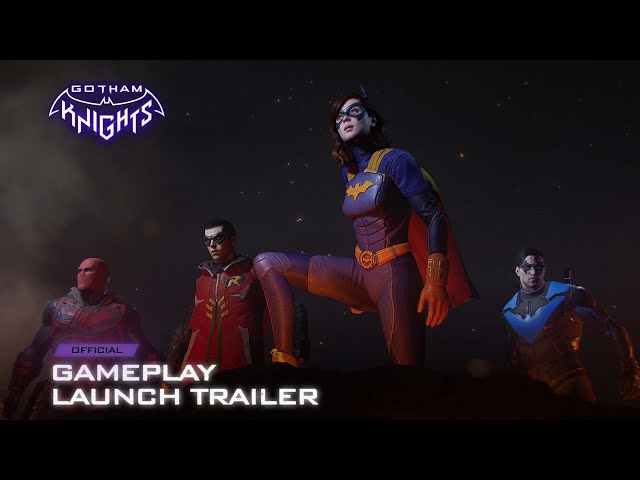 It takes a while to shake the muscle memory of the Arkham franchise, but serving up brutal beatdowns with Gotham Knights' more methodic combat never fails to induce a Joker-sized grin. Testing the limits of each hero comes with its own thrills. Utilising Robin's balletic movement or Red Hood's hulking mass help you carve your own approach. Pairing gadgets and a trusty co-op partner together ensure the hierarchy of Gotham City changes for good.
The city itself is a loving fusion of Matt Reeves' and Joel Schumacher's gothic art-deco aesthetic. Chilling hazes of fog ebb and flow around high rises, shielding the blinding glow of vibrant neon signage. Below them are hundreds of seedy alleyways and high street attractions with condensation brimming off the windows. Speeding through rain-soaked roads on the Bat Cycle is one thing, but using Robin's Slideways or Batgirl's Glide abilities are just as fun.
Of course, none of this matters if there isn't a great story to tie it all together. Gotham Knights excels and then some in that department. Sure, hearing Red Hood explain his tragic backstory is grating, but it's worth enduring for the game's emotional beats. With such a dominant force of justice gone from the world, each hero has their own burdens to bear in Batman's wake. Though Dick Grayson has ventured off independently to Bludhaven, his transition into the de-facto leader of the pack is particularly well-handled.
Fresh from the tutelage of Bruce Wayne, youngster Tim Drake is still eager to prove his worth. I found myself playing as Robin more so than the other Knights and became more drawn to his journey – especially as looming threats in the form of the Court of Owls and League of Shadows emerged. But you can't save Gotham City alone, that's for sure. Playing Gotham Knights with a friend is undoubtedly one of the best co-op experiences you can find in 2022.
It got to the point where I genuinely felt guilty for progressing the story without my co-op partner. Each new twist and character beat was worth waiting for or replaying again. And that I did, having completed the story twice, with a third and fourth replay in progress on PS5 and Steam Deck respectively. Games aren't cheap these days, but the game's grip on me was worth double dipping for.
2022 has a plethora of amazing titles to explore, but I keep finding myself donning my cowl and patrolling the streets. "When that light hits the sky, it's not just a call. It's a warning," uttered Robert Pattinson in this year's The Batman. And you better believe it. Gotham Knights may not have the Batman-themed game some thought they deserved, but it's the one we need right now.