Be it the crowded Los Santos streets or the dusty Sandy Shores, roaming around in the latest GTA Online weekly update is a hoot. That's thanks to a heap of fresh car sales, community series modes, and more that are sure to give diehard Fast and Furious fans a gnarly helping of fun before the Fast X release date finally arrives. So, grab your copy of GTA 5 and check out the latest additions for PS5 and Xbox players.
According to GTA Online and GTA 5 content tracker 'TezFunz', players hopping into the popular Grand Theft Auto multiplayer game will be able to access triple GTA Cash and RP gains. From Thursday, May 18, 2023, until Thursday, May 25, 2023, you can enjoy the following benefits:
3x GTA$ & RP in Auto Shop Client Jobs and Auto Shop Contracts
7 New Community Series modes
New Vehicle Vendetta Street Adversary mode
Daily Exotic Exports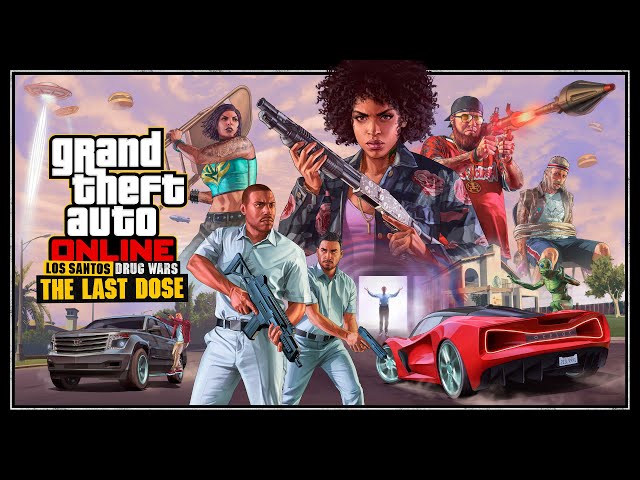 Participating in the Vehicle Vendetta Adversary mode will only grant double RP and GTA Cash, though. Nevertheless, it is still a neat buff to your bank account. You'll need it though for getting your hands on cars so sleek that even big Vin Diesel would shed a tear at their beauty. TezFunz details that players should able to get behind the wheel of four extremely desirable vehicles with a 30% discount:
Dominator ASP ($1,242,500 – $931,875)
RT3000 ($1,200,500 – $900,375)
Comet S2 ($1,314,600 – $985,950)
Penumbra FF ($966,000)
If you do pick up any of these tasty rides, we encourage you to take them into the several new community series modes to ensure that the ultimate Fast and Furious tenet lives on: the street always wins.
Though, GTA Online can satisfy our need for explosive races and bombastic action for so long. Even after you've read this Fast X review from our friends at The Digital Fix, you'll likely come back to daydreaming about the GTA 6 release date. Word on the next GTA game remains within the Rockstar Games vault, but GTA 6 teases within GTA Online might have given us an inclination of what to expect from the supposedly Vice City-based game.
Sitting proudly alongside many upcoming PS5 games set to release in 2023 and beyond, we're more than ready for Rockstar Games to knock it out of the park.