Grand Theft Auto fans have been enjoying the GTA 5 multiplayer spin-off for a decade, and now the latest GTA Online update is teeing up to be one of the more meaningful patches yet. GTA 6 developer Rockstar Games is preparing to unleash the GTA Online San Andreas Mercenaries update; a quality-of-life focused drop that will add a welcome traversal feature for those of you roaming around on foot.
We've all been mashing the sprint button on GTA Online for years, but those days are about to be over. Rockstar is adding "an alternate sprint control option (hold to sprint) will be added to the Settings Menu" in the forthcoming GTA Online update. Spanning all the way back to the days of GTA 4 and the original trilogy, tapping the sprint button is pretty much expected when it comes to each Rockstar Games open-world experience.
Alongside these movement tweaks, Rockstar says that players should "look for more ongoing improvements to the entire GTA Online experience", including the following:
When calling Mors Mutual Insurance, you'll be able to claim all destroyed vehicles at once
Updates to the Creator to incorporate additional props and weather options, including snow.
Custom description tags for garages to help quickly locate your favorite rides.
You'll also be able to get your hands on new weaponry while seeking out fresh events too.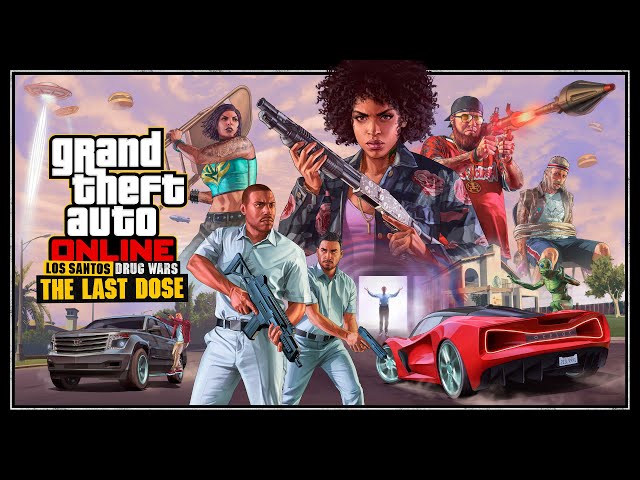 "With even more in the next action-packed update to GTA Online — including new random events, a brand-new Tactical SMG perfect for firing while driving, daily time trials, and much more — the sky's the limit this summer," Rockstar explains the latest Rockstar Newswire post.
These fresh inclusions are part of "numerous enhancements made since the launch of GTA Online on PS5 and Xbox Series X|S" and will accompany a wealth of other yet-to-revealed additions to arrive after this summer update. Look out for "new gameplay, vehicles, activities, special upcoming weekly events, and celebrations" once the San Andreas Mercenaries update commences on Tuesday, June 13, 2023.
GTA Online's future, though the game is successful, is still up for discussion. With the GTA 6 release date captivating players around the world, recent rumors claim that GTA 6 Online could already be prone to serious issues. In what could end up as one of the best PS5 games available, other teases suggest that a return to Vice City is also on the cards.