If you're a PS5 player and you haven't played God of War Ragnarok yet, you're missing out on one of the best exclusives available. Those of you who have, though, have been hungry for more from developer Santa Monica Studios for a while now; it did drop almost a year ago, to be fair. Despite light talk that an expansion is coming, we haven't seen anything online about God of War Ragnarok DLC for some time. Well, until now, anyway. A reliable Spanish media outlet is reporting that an announcement is coming, and we think we know when.
Santa Monica Studios' God of War Ragnarok isn't just one of the best PS5 games available on PlayStation's latest platform right now, it's arguably one of the best games of all time, period. The developer's wonderful command of new and returning characters, impressive expansion on its 2018 release, and addicting combat makes it well worth playing. However, it's also a game that many thought the developer left behind after the post-launch New Game Plus update in April 2023. God of War 2018 didn't get any DLC, so the assumption that PS5 game God of War Ragnarok wouldn't either is a fair one.
Thankfully, though, that seems to be far from the case; Spanish media outlet 'Areajugones' reports that an anonymous source "close to Sony" is confirming that "DLC [for] God of War Ragnarok is real and [will] be announced very soon". How exciting is that?
The report doesn't detail when exactly we're going to find out more about this DLC with any certainty, but it does suggest that The Game Awards 2023 is the most likely event where a God of War Ragnarok expansion would be revealed – and we're inclined to agree. This event, being held on December 7, is set to feature a number of new reveals alongside the awards ceremony itself. It's become a glorified showcase in recent years and we think that's set to continue. Sony also often has a strong presence at these things, with major Spider-Man 2 announcements from Insomniac Games arriving during other Geoff Keighley-aligned events like Gamescom Opening Night Live.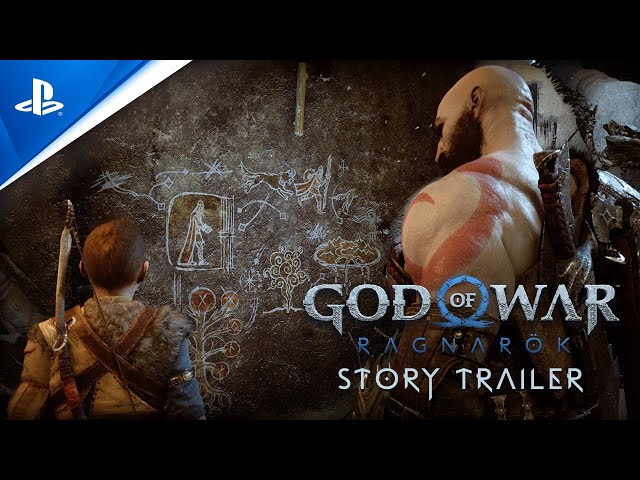 So, while it's worth taking all of this with a large pinch of salt, we think an announcement in December at The Game Awards 2023 – and then a release date later in Q1 of 2024 – seems likely enough, if the rumors regarding DLC are true in themselves. While we're waiting for that event, though, you can find out more about how the God of War Ragnarok composer added deeper meaning to the soundtrack right here – it's really interesting stuff.
As for the content of the DLC itself, we don't know what it's going to entail. God of War Ragnarok does leave things on a bit of a cliffhanger, though – with Atreus off on an adventure outside of the Norse realm and Kratos left to clear up the mess in the existing areas. A DLC expansion would, we think, have to focus on one or the other – not both. Kratos seems like the safer bet, with the wider selection of weapons and as the main protagonist. However, an Atreus-themed expansion setting up a sequel with more detail would also work.
Either way, it would feel quite regressive to bring Atreus and Kratos back together so soon after their impactful parting. He still has Freya for company, anyway, so players still have access to all the same abilities and combos they did with Atreus. This would mean that any post-story expansion would work technically, too.
If you want to know what we mean, watch the following – if you don't mind spoilers.
If you want to give God of War Ragnarok a go yourself, you can play a three-hour trial via PS Plus Premium. With this giving you access to a whole host of free PS Plus games too, it's certainly worth considering. Although, you'll be hard-pressed to play much of God of War Ragnarok in three hours – it's a lot longer than the first one. That being said, though, this should give you enough of a sense of what to expect.
You will, though, need to look into one of the best PS5 SSDs available if you want to play God of War Ragnarok, and any one of the other PS Plus Extra and Premium games. It's not small, and any expansion is sure to make it even bigger.