At last, the Fortnite Chapter 4 Season 2 release date is approaching and new skins are sure to emerge. We've seen the likes of Chris Redfield and Jill Valentine drop into the island, but now two iconic Resident Evil characters are rumoured to finally get their Epic Games dues. Yes, a new Fortnite Resident Evil crossover leak claims fan favourites Leon Kennedy and Claire Redfield are getting their own Fortnite skins.
When it comes to legendary duos in gaming, we're sure that Leon Kennedy and Claire Redfield are up there in the echelons. Now, Fortnite leaker 'Shiina' claims that "Fortnite x Resident Evil" is on the cards for players. "Leon Kennedy & Claire Redfield will be coming to the Item Shop in Chapter 4 – Season 2, according to information sent to HYPEX & me," alleges the popular Fortnite-focused account. The potential of a Fortnite Resident Evil skin bundle is particularly thrilling, given that other collaborations are also rumoured for Fortnite Chapter 4 Season 2.
The Fortnite community is drawing closer to the Fortnite Chapter 4 Season 2 release date, which could also see the emergence of a Fortnite Attack on Titan crossover too. With Leon Kennedy, Chris Redfield, Claire Redfield, and Jill Valentine getting their own Fortnite skins, we wonder, could everyone's favourite Resident Evil Village character get a similar makeover?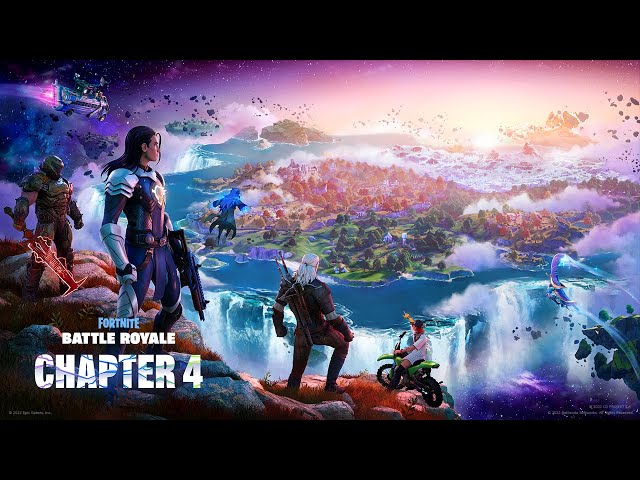 It'd be pretty interesting to see Lady Dimitrescu roaming around the island. We recommend steering clear of her if she does end up joining the Fortnite party.
The appearance of the previously released Fortnite Resident Evil bundles can be pretty slim, though. Chris Redfield's Resident Evil 5 and Resident Evil Village outfits can be acquired with his skin bundle, but you'll have to keep a vigilant eye on the Fortnite store as it has been 311 days since he was available, according to FNBR. The same can be said of Jill Valentine, who also sports two different cosmetic choices.
Fortnite Chapter 4 Season 2 is setting itself up to be a fantastic update, especially if rumoured features like Fortnite first-person mode finally make a debut in the popular battle royale. You'll be pleased to know that Augments are here to stay too, so we recommend getting yourself updated with all the latest Fortnite Augments, as there are likely to be new additions in the future.