We've got great news for you if you've wanted to pull off the deepest dab as an iconic Star Wars character. Make that dream a reality in the new Fortnite Find The Force event, which brings Force powers, an Anakin Skywalker Fortnite skin, and even fan favourite Sith Lord Darth Maul to the island. Despite forging a legendary reputation in Star Wars lore, the dastardly Phantom Menace villain and Anakin are now the subjects of critique for a specific reason.
Showcasing the Fortnite harvesting tools for Anakin Skywalker and Darth Maul within the Find The Force event, prolific Fortnite leaker 'Shiina' jokes "these are the Pickaxes of Anakin Skywalker and Darth Maul, which they have used in the movies to defeat their strongest enemies!" For Anakin Skywalker, players can wield the Fusion Cutter harvesting tool, which calls back to his skills at repairing ships, droids, and podracing vehicles.
Anakin's Lightsaber would be a better addition for many fans, but the inclusion of the Force power mythic items means that we won't be getting Lightsaber harvesting tools anytime soon. Darth Maul, however, is equipped with a gigantic halberd – not his iconic double-bladed Lightsaber, like the one seen in the Star Wars Jedi Survivor stances.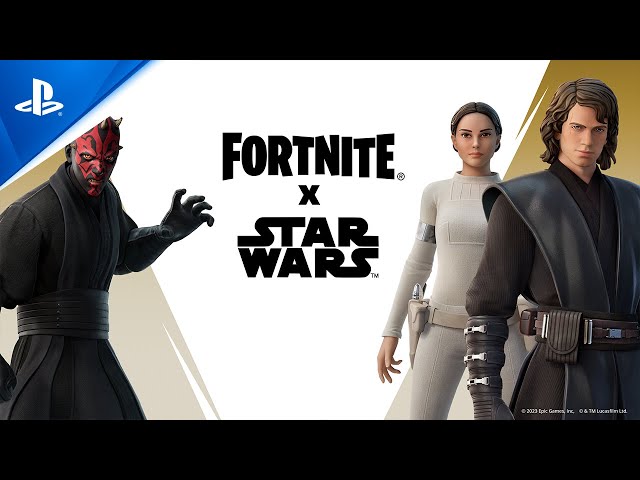 Some fans are already comparing these tools to kitchen utensils, while others like 'Pluto V2' say "they really missed another year without Lightsabers again." Fortnite player 'Skull Town Lover' mocks the new tools, adding "I remember Obi-Wan and Anakin using these in Revenge of The Sith."
Though plenty of fans are unsure of the new Star Wars skins, Darth Maul in particular isn't actually a far cry from deep Star Wars lore. The first issue of the 2017 Darth Maul comic series, from Marvel Comics, depicts the Sith Lord using a similar weapon to do battle – leaving his beloved Lightsaber behind.
While it isn't the harvesting tool many fans are hoping to get hold of, Epic Games are definitely looking into the wider reaches of the Star Wars universe when it comes to creating its Star Wars skin bundles. Although, you can't exactly buy a Darth Maul skin bundle from the Fortnite store.
If you're eager to roam around the island as half-cyborg Sith Lord, then you'll need to part ways with some V-Bucks for the new Fortnite Star Wars battle pass. With a Fortnite Crew membership, you might just have enough to get started.