Collecting exclusive cosmetics has become part of the fun with battle royale giant Fortnite. Between a plethora of Marvel Cinematic Universe skins and collaborations with franchises like Resident Evil and Star Wars, another way to get some neat treats is by subscribing to the monthly Fortnite Crew pack. This time around, the May Fortnite Crew drop is stuffed with goodies, including an exciting addition for Rocket League players.
The Fortnite Crew pack for May is available from April 30, 2023, at 5 PM PT / 8 PM ET / and 12 AM BST on May 1, 2023.
It will be renewed at the end of the month, adding fresh skins and another helping of V-Bucks for players to claim. Though, the new Rocket League content is what really makes the May Fortnite Crew pack special. "Starting now, Fortnite Crew is getting a boost! In addition to the battle royale battle pass, 1,000 V-Bucks every month, and a new monthly 'Crew Pack' featuring exclusive items, the Fortnite Crew subscription now includes a bonus: Rocket Pass Premium in Rocket League," explains developer Epic Games in recent Fortnite Crew blog post.
Epic Games adds that players can "enjoy being a Fortnite Crew member even outside of Fortnite" thanks to the implementation of Rocket League incentives. If you've to dabble with the free-to-play vehicular sports game, then nabbing the Rocket Pass is described as the following: "Get the current Rocket League Season's Rocket Pass Premium as well as future seasons while you're still subscribed!"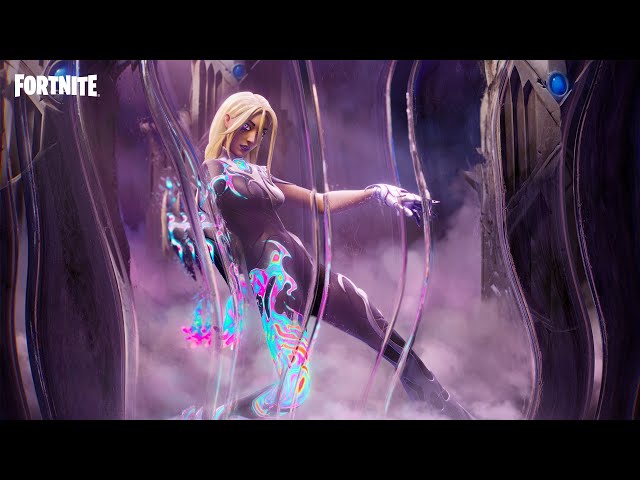 You also don't need to stay subscribed to Fortnite Crew if you still want to access the benefits of either pass for the remainder of the current season in-game. "You will keep Rocket Pass Premium for the remainder of the current Rocket League Season even if you cancel your subscription," Epic Games clarifies.
Additionally, the developer confirms that "Fortnite Crew works the same way with the Fortnite battle royale battle pass. You will keep the current battle royale season's battle pass for the remainder of the season even if you cancel your subscription." It is a great opportunity to learn about the best Rocket League cars, especially if you're trying out the popular multiplayer bonanza for the first time.
Meanwhile, Fortnite is gearing up for a forthcoming Star Wars event, which will include the release of the Anakin Skywalker Fortnite skin. This really is where the fun begins.