The Star Wars Jedi Survivor stances are just another way the game has improved from the first game. Stances allow Cal to change up his fighting style, as well as how he uses his lightsaber, meaning you can deal with different enemies in a variety of ways.
We got to play with all of the stances during our Star Wars Jedi Survivor review, as we met with all of the Star Wars Jedi Survivor characters. So, pick your favourite option out of the Star Wars Jedi Survivor lightsaber colours available, and get ready to start defeating enemies.
All Star Wars Jedi Survivor stances
The Star Wars Jedi Survivor stances available are:
Single Blade – one standard lightsaber
Double Blade – one lightsaber with two ends to damage enemies
Dual Wield – two lightsabers, one in each hand
Blaster – a long range weapon
Crossguard – two-handed stance
Single Blade
A good balance of power and speed, the Single Blade stance is perfect for damaging enemies one-by-one in a small group. It has a range of basic and combo attacks that can slice away at any stormtrooper's health bar with ease, but can falter sometimes when dealing with large groups.
Double Blade
With a focus on speed and attacks that can damage numerous enemies in one go, the Double Blade is perfect for any players who like to take down crowds. It puts the focus on speed and range while offering less damage than the Single Blade stance.
Dual Wield
What's better than attacking with the fury of one lightsaber? How about two? The Dual Wield stance allows you to attack enemies with two lightsabers, allowing for speed over power. Also, this allows Cal to use a Force Parry when holding the force attack button, meaning any non-red attack will be countered.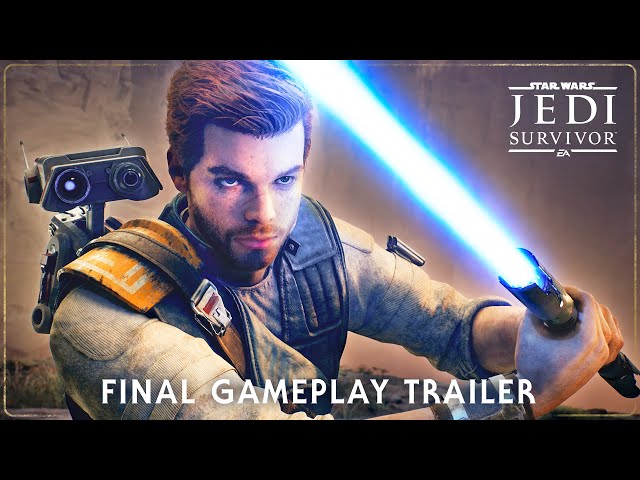 Blaster
Sometimes, circumstances require you to use a weapon that was once deemed "uncivilised". The Blaster stance allows you to attack with your lightsaber while also taking shots at enemies with a Blaster, with the Blaster attacks taking the place of the force attacks. Ammunition can be recharged by landing strikes with the lightsaber, so you don't need to worry about reloading. This is the best option for those wanting to attack enemies at range, as well as the stance having an increase in defence.
Crossguard
Kylo Ren fans unite! The Crossguard stance uses a special emitter that ignites a small crossguard in your lightsaber, meaning Cal will two-hand his lightsaber for some insane damage. This stance does have slow attacks and long wind-ups, but the amount of health you take from both small and large enemies is worth the risk.
Those are all of the Star Wars Jedi Survivor stances that you can use in the latest game set in a galaxy far, far away. You can further customise your experience by checking out the Star Wars Jedi Survivor character customization options, or if you're struggling to defeat the Empire, check out our Star Wars Jedi Survivor walkthrough, which has plenty of guides to help you out.