While you may be waiting for Final Fantasy 16, of course, there is the grand arrival of the Final Fantasy 7 Rebirth release date to enjoy. One of many PS5 exclusives in the works, the latest gameplay footage at Summer Game Fest 2023 confirms that Final Fantasy fan favorite Red XIII won't be appearing as intended in the FF7 Rebirth, but they'll be completely playable too.
During the Final Fantasy 7 Rebirth segment at Summer Game Fest 2023, the latest gameplay trailer reveals that both Red XIII and Yuffie will be playable characters. While Red XIII assisted players in battle during your time with the FF7 remake, an additional episode was introduced in Final Fantasy 7 Remake Intergrade to expand on Yuffie's inclusion.
Known as Episode INTERmission, the DLC story expansion sees Yuffie infiltrate the Shinra Company, in an attempt to steal the crystalized substance Materia.
Previously, Red XIII's lack of playability was elaborated on by game director Naoki Hamaguchi. Speaking to VG247, Hamaguchi explains that "we felt the point at which Red XIII joins the party in the story is very late on so we thought okay, if we're gonna have him as a full character and try and get the player to enjoy his character development arc and growth as a character through that, it's not really enough time to do that."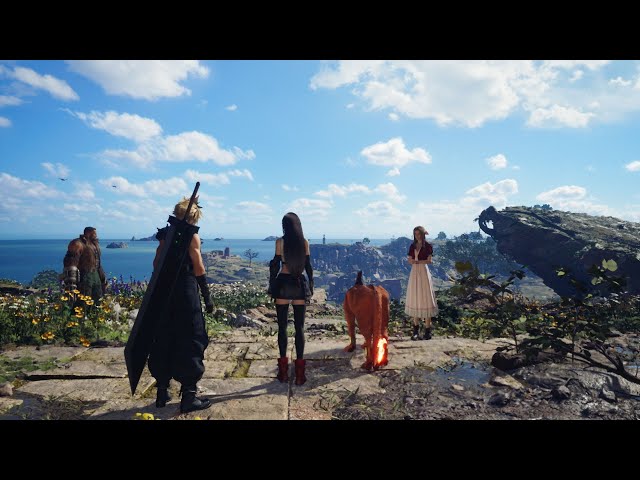 Hamaguchi goes on to say "that the best way to have him involved was as a guest character. Normally, throughout the game, you'll be playing as a three-man party, but you will have him as a guest character that fights alongside you during the last part of the story."
Harnessing all the might of the PS5, the upcoming spinoff looks set to be a treat for fans and newcomers alike. For those of you making your first voyage into the FF universe, then here's what you can expect to explore story-wise.
"In this standalone adventure, Cloud Strife and his friends have escaped the dystopian city of Midgar and embark on a new journey across the wide world of Gaia to pursue the vengeful swordsman, Sephiroth," describes Square Enix. The world of Midgar is also getting an extensive revamp in Final Fantasy 7 Rebirth, according to game director Naoki Hamaguchi.
It wasn't just Final Fantasy 7 Rebirth getting time to shine either at Summer Game Fest 2023. The Marvel's Spider-Man 2 launch date is finally confirmed, giving us our first look at Venom. Alan Wake 2 also debuted some pretty thrilling footage to dive into.