The new soccer season is well underway, and while we're waiting with baited breath to see who'll be lifting silverware this year we can at least ensure our favorite club gets its gongs in FC 24. If you've yet to dive into EA Sports' latest and greatest soccer game on PS5 or Xbox (sorry, Switch gang) then you're in luck, because right now there's a monster FC 24 sale on Amazon ahead of Black Friday.
As not only one of the best soccer games out there but also one of the best sports games all told, FC 24 marks the first year EA has gone solo on the series since its divorce from FIFA in 2022. In a year where the likes of Madden 24, NHL 24, and UFC 5 have all failed to make waves within the EA Sports portfolio, FC 24 stands tall as one of the best new PS5 games and new Xbox games to come out of the studio. So what's changed?
Well, as we note in our FC 24 review there's been some genuine innovation this time around – EA has had to prove that it can go it alone after all. Alongside noticeable improvements to the graphics thanks to the latest iteration of the Frostbite engine, the players at the top of the FC 24 ratings are more life-like than ever due to the massive advancement in EA's 'HyperMotion' AI technology. If you're worried about what FC 24 Ultimate Team will do to your bank balance, then there's some salvation there too due to the new FC 24 Evolutions system – even fodder can be useful now, sort of.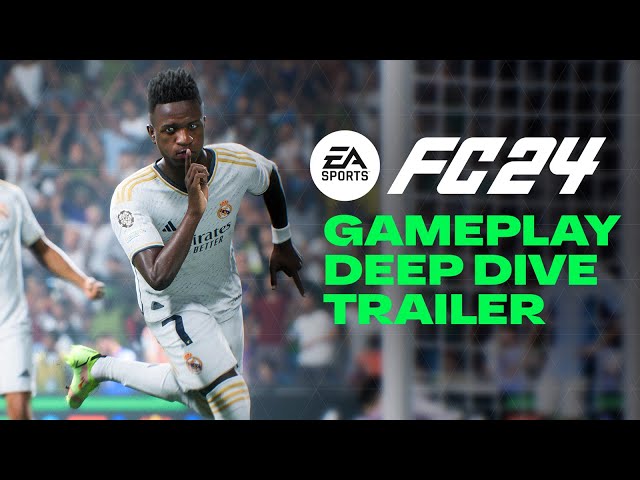 Ultimately, we gave a solid 8/10 score to FC 24, noting that it "retains everything that's kept people coming back to EA's soccer series for the past 30 years, from its slick arcade gameplay to the popular wallet-wrecking Ultimate Team mode." Basically, it's still FIFA, but we're impressed with the direction EA is taking it in.
With that in mind, the FC 24 deal right now will net you it for just $29.99 on both PS5 and Xbox if you're in the US – a ridiculous 57% off. Unfortunately, if you're UK-based then you might have to wait a little longer for such a steal, though it's still down up to 20% on Amazon's UK store.
If FC 24 doesn't quite take your fancy, then there are also currently bargains to be had on other non-exclusives thanks to this Mortal Kombat 1 sale and Assassin's Creed Mirage sale. If you're on Xbox, meanwhile, be sure to head over to the Xbox store (US here, UK here) while you can save a few bucks (or pounds) on one of the best Xbox exclusives in Starfield.