What is Jude Bellingham's FC 24 rating? With his big money move to Real Madrid, the FC 24 Bellingham rating is one that we're sure most soccer fans are clambering to know. This is because he is one of the standout talents of recent times, and considering he is only 20 years old, he's got a huge career ahead of him. Not only this, but he's one of England's most exciting prospects, and is more than worthy of the 'future captain' suggestions that are already being thrown about.
In last year's game, Bellingham was still seen as more of a 'rising' star which was definitely reflected in his 84 overall rating. He was the very definition of a wonderkid, and it's a certainty that he will remain as FC 24 Wonderkid this year. This is absolutely nothing to complain about considering he was a 19 year old, but now he's matured that bit more, Bellingham's FC 24 rating surely has to reflect that of his consistent quality throughout his game. But will it increase dramatically, allowing him to make it into the prestigious top 100 FC 24 ratings? Ahead of the FC 24 release date, here is the confirmed Bellingham FC 24 rating.
Bellingham FC 24 rating
As confirmed by EA Sports, the Jude Bellingham FC 24 rating is 86 overall, which represents a +2 upgrade compared to last year's game. Considering his current form in LaLiga, we expect plenty of top-tier Inform cards to come his way over the course of the season.
It's unsurprising that Bellingham has received a big old upgrade coming into the EA FC era. The former Dortmund star has consistently impressed in Germany, meriting a mega-money move to Real Madrid in the Summer. So far, he has been tearing it up in LaLiga, notching up a whopping five goals in four games.
Bellingham FC 24 stats
Bellingham's FC 24 stats are indicative of how perfectly balanced the Englishman's game is. So balanced are his stats, as you'll see below, EA Sports has upgraded his game across the board.
Jude Bellingham's FC 24 stats are:
Pace – 76 (+1)
Shooting – 75
Passing – 79 (+1)
Dribbling – 85 (+1)
Defending – 78 (+1)
Physical – 82 (+2)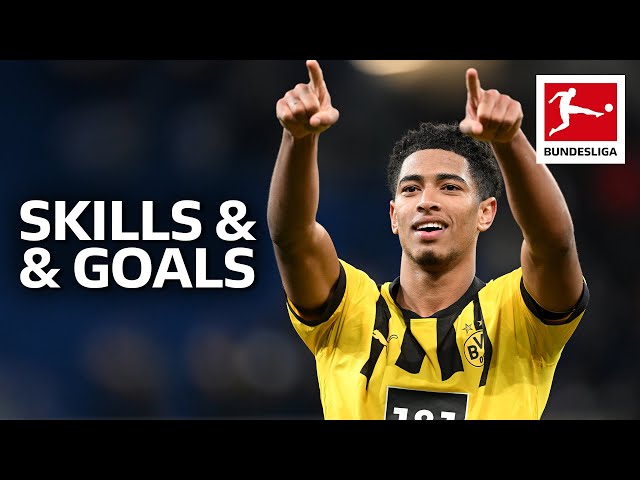 This spread of Ultimate Team card stats make Bellingham achingly close to the 'Gullit Gang', whereby all of a player's stats are above 80. But just because he's not quite in the club yet, that doesn't mean he won't be one of the best FC 24 CMs.
While the FC 24 Bellingham rating and stats have now been officially confirmed, below you can find The Loadout's early predictions – as you'll see, we overcooked it on the Real Madrid star a little!
FC 24 Bellingham rating prediction
We believe that the FC 24 Bellingham rating will be upgraded to an 87. This is three whole points above his rating from last year's game, and is a remarkably high overall rating for a player so young.
We've already alluded to the fact that Bellingham should have an upgrade for FC 24, and how this is directly linked to his consistency in performances. This is not only at club level but also for his country too, doing some seriously impressive stuff no matter the occasion for England.
He managed to score 8 and assist 5 across 31 games for Borussia Dortmund in the season just gone. On the face of it, this doesn't seem overly impressive for a midfielder, but this is only part of his game. He breaks up play so well, getting box to box at any opportunity to help teammates. Moreover, his Champion's League efforts were nothing short of fantastic, scoring 4 and assisting 1 in only 7 games.
He has also started the new season off incredibly strong with his new club Real Madrid, starting matches and contributing goals and assists straight out the gate.
His England performances have been similarly stellar, being the best player on the pitch in multiple games during the 2022 World Cup in Qatar. He also managed to bag himself a World Cup goal which is always a huge plus.
Overall, Bellingham is going to be a fantastic player to control. Whether you're building an English or La Liga squad, he'll be a must-have for the center of the park, even if he'll cost an arm and a leg in what's anticipated to be the next best sports game. See you on the pitch.