EA's next Formula One racing game, F1 23, has been revealed in full ahead of the 2023 season's Miami GP and there's a lot to look forward to for fans of the sport and the F1 series' wonderful balance between offering players lighter arcade-racing fun and a deeper simulated experience. If you're a veteran of this franchise, you'll be pleased to know that it looks like EA has been listening to the fans when it comes to new features; F1 23 is going to have a 35% race distance option and will finally see a Red Flag system implemented.
That's right, F1 23 is getting a Red Flag system at long last. We know the average multiplayer lobby is a little more chaotic than a standard Grand Prix feature race (so, we don't know if we'll see the new Red Flag system in use here), but you can certainly expect more realism when it comes to race events in this Formula One racing game. The new 35% race distance option should also make those online races a little more interesting, but not too long.
EA has also confirmed that two new tracks will be available in-game – presumably at launch, like the Miami International Autodrome was in F1 22 – the Las Vegas Grand Prix circuit, and the Losail International Circuit that will feature during the Qatar Grand Prix. Three legacy circuits have also been confirmed to be available at launch: the Circuit Paul Ricard (France), the Shanghai International Circuit (China), and Portimao (Portugal).
In addition to all of that, as you may expect, Codemasters has refined the driving mechanics developed for 2022's release even further – allegedly delivering a more predictable and realistic experience in F1 23. We'll have to wait and see how true that claim is, but F1 23 players should find that things like engine torque and intertia alongside tyre grip and areodynamics have all been upgraded. EA's Precision Drive controller technology should also improve the experience for anyone using something like a PS5 DualSense or an Xbox Wireless Controller.
If you want to watch the reveal trailer for yourself, you can below: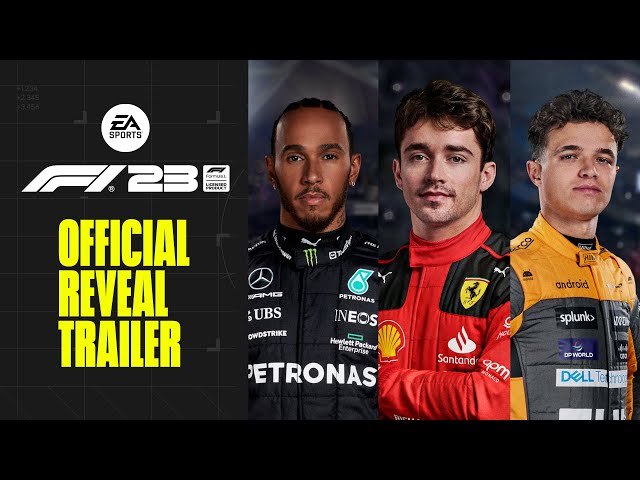 As you may have already seen for yourself, this trailer also confirms a Braking Point sequel for F1 23 – which was teased by EA Sports with a mock car launch event for Konnersport Racing Team a handful of days prior.
It looks like Braking Point's Aiden Jackson is back, now a teammate of rival Devon Butler, at the aforementioned Konnersport Racing Team – something that's bound to throw up some dramatic moments on and off the track. Jackson's return wasn't necessarily clear at first, though, but has since been confirmed via press release. What's even more interesting, though, is that female F2 superstar Callie Mayer is coming for one of Konnersport Racing Team's seats. We don't know if she'll snatch it from Devon or Aiden yet, but it's another spanner in the works when it comes to what promises to be an exciting narrative.
If you want to watch that fake car launch, though, you can below: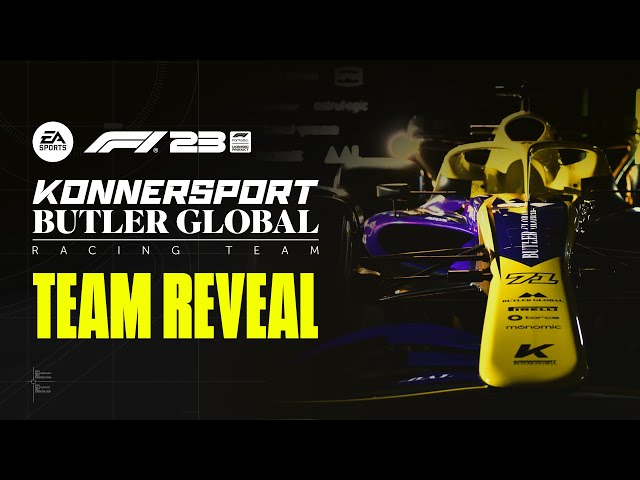 While there's still a lot more to learn when it comes to F1 23, the changes EA Sports has shared with us so far does suggest that this Formula One game could be one of the best racing games available when it drops. However, only time will tell. F1 23 is being playtested right now, but we've seen so many triple-A games release with performance issues recently it's hard not to be sceptical.
If you want to play something similar while you wait for the F1 23 release date, though, you can check out the best PS5 racing games and the best Xbox racing games right here. We also have our picks for the best Switch racing games here – although, Mario Kart is a far cry from what Formula One games usually offer up.