The Monaco GP has just wrapped up and F1 22 is almost here – it's a very exciting time to be a Formula 1 fan. If you're waiting to get your hands on Codemasters' next entry in this racing game series, you're not alone – and Codemasters knows how much we all want to play it. Why do we say this? Well, the developer has just shared its F1 22 Features Trailer online and it has given us a fantastic look at the game's brand new F1 Life mode.
We know F1 games have had customisable drivers for some time, but F1 22's F1 Life mode is going to give players more options (and more ways to express themselves) than ever before. You can customise your driver's casual wear alongside their race day boiler suit, choose a supercar to display, and pick out some wall-art and flooring for their fancy digs.
In the F1 22 Features Trailer, we also get a great look at F1 Sprint Race feature in action, the new Immersive Broadcast options (which include automated Safety Car periods and pit stop errors), and all the circuit upgrades being implemented – yes, that means they've added an internal kerb to turn 3 of the Circuit de Barcelona-Catalunya.
If you want to check all of this out for yourself, you can – here's the latest trailer in all its glory: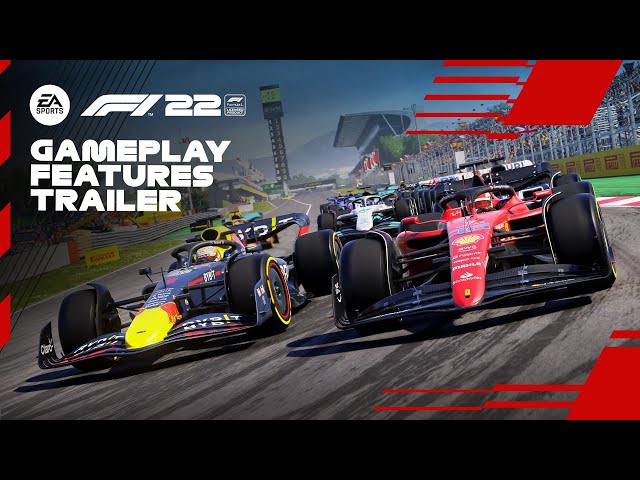 We know, we know – it's a crime that the F1 22 game replaces Jeff the engineer. However, it's clear that the direction the Formula 1 game series is going is a good one. Codemasters is catering to players looking for a cinematic experience as much as it is catering to players who want to dabble in something more akin to sim racing. This F1 22 Features Trailer, and the new insight into F1 Life and the reimagined race day, are the perfect example of that.
Well, there it is petrol heads – another exciting look at F1 22 and what Codemasters have been working on under EA's guidance. It's safe to say that this is going to usher in a new era of Formula 1 games and we can't wait to see how everything we've seen so far comes together as a full package. If you want to know when that is, you can check out everything we know about the F1 22 release date right here. It's an exciting time to be a Formula 1 fan – F1 22 is going to be one game you're going to want to pick up.
If you're looking for something to do in the meantime, you can check out our picks for the best Xbox racing games and the best PS5 racing games right here.