The Disney Speedstorm release date is April 18, 2023, at 03:00 PT, 06:00 ET, 11:00 BST. The game will release into early access on PS5, PS4, Xbox Series X|S, Xbox One, PC, and Nintendo Switch.
With so many Disney Speedstorm characters to meet and race as, we're looking to pick up a Disney Speedstorm Founder's Pack just like you. So, if you're waiting in anticipation for the latest kart racing game and you're hoping to get in the driver's seat soon, the game is almost here.
Originally, the game was actually set to release in the Summer of 2022. But, the game seemingly got pushed back and delayed after holding a PC beta. The lack of a release date left the game in limbo for a while. Despite, initially aiming for a 1.0 launch, the game will now sit in early access to kick things off.
Disney Speedstorm gameplay
Disney Speedstorm has shown off a fair bit of gameplay shown off in trailers and through gameplay from the aforementioned betas.
But, the best look at how the game will play actually came all the way back in February with its announcement trailer, which you can find below. It shows off some of the characters and tracks you will get to play with and race on. The release date reveal trailer above also shows off quite a bit.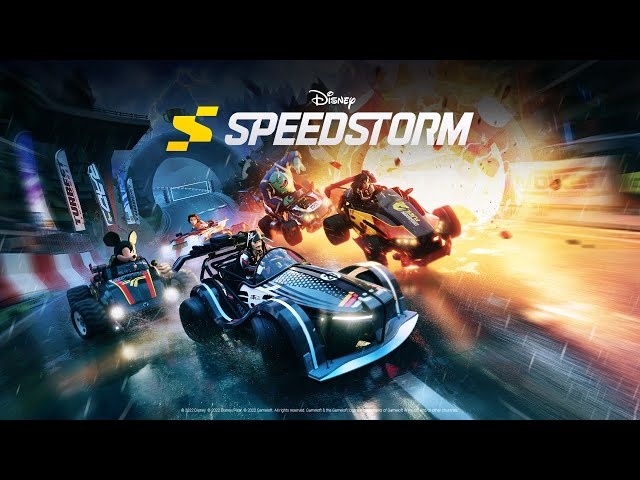 Beyond what is in this trailer, we know many franchises will appear, including Mickey Mouse and Friends, Monster's Inc., Hercules, Disney Princesses and more. We also know that the game will have various tracks from several franchises, even one of Kingdom Hearts' levels.
So now you know everything about Disney's upcoming kart racer. But, ahead of the Disney Speedstorm release date, why not check out some of the best Xbox racing games and best PS5 racing games? And, if you want more Disney in your life than you already have, you can see what Gameloft has been up to with Disney Dreamlight Valley.