If you have some battle pass tiers still waiting to be completed and you need more Diablo 4 XP to do that, you'll be pleased to know that you can look forward to earning both extra XP and extra Gold for a limited time very soon. The Mother's Blessing event is on the way to Diablo 4 and it's the perfect time to max-out your current character ahead of the pinnacle seasonal event – or, of course, get a head start on a fresh one.
Being one of the best RPG games of the year isn't always easy, but Diablo 4 does a good job of it with regular content updates and numerous Quality of Life changes continuing to improve an already excellent experience for players on PS5 and Xbox. However, despite additions like the Diablo 4 Training Dummy (which makes it easier than ever to test the best Diablo 4 builds) and a recent Diablo 4 patch re-introducing some of the best abilities from Season 1 as Unique rings, it's still a bit of a grind when you get to the higher levels. Thankfully, from as early as November 20, that grind will be a little less frustrating for a few days.
As this new Blizzard blog post explains, the Diablo 4 Mother's Blessing event is set to start at 10:00 PST / 13:00 EST / 18:00 GMT on November 20 and will offer everyone (regardless of their realm and World Tier) an additional 35% XP and 35% Gold. With this event going on for an entire seven days, ending at 10:00 PST / 13:00 EST / 18:00 GMT on November 27, this really is a fantastic chance for everyone to make a huge impact on any battle pass tiers they still need to work through. Not only that, but having an excess of Gold is never a bad thing and this could be a great way to get your hands on more than enough for the foreseeable future.
One thing that's worth noting about this XP and Gold boost, which you'll be able to identify by a new icon by your potion counter, is that it actually stacks with any existing boosts you might have. So, while 35% in isolation isn't necessarily something to write home about, stacking this with the Urn of Aggression and select Elixirs will make it much more worthwhile. Almost every Elixir comes with a 5% XP boost while it's active, in a similar fashion to any Incense you have in your inventory. So, stacking these with the Urn during the event will see you earn upwards of 50% extra XP – which is hard to argue with.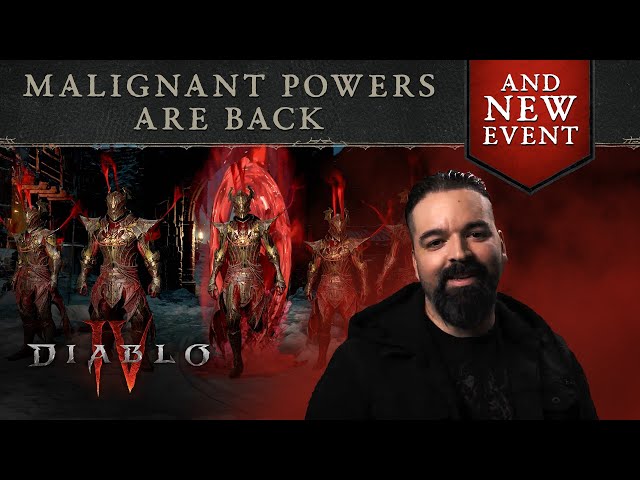 Those of you wanting to take advantage of this should check out this fan-made Diablo 4 event tracker, too; if you have trouble keeping track of when a Diablo 4 World Boss or Diablo 4 Helltide event is due to appear in-game, this will help. Both of these are excellent ways to farm XP and get your hands on some extra Gold; we can imagine they'll be busy spots in-game while the Mother's Blessing event is active.
You should, though, make sure you're using one of the best Diablo 4 classes if you're grinding Gold. World Boss events aren't always as easy as they could be and your Gold is shared between all your characters; so, you may as well go into one of these fights in the best possible position to beat any enemies you come across.
If you have a specific class you want to level up, however, then you can check out all the Diablo 4 Season of Blood Uniques you should be looking out for while you level up right here.
We know there's a lot of new PS5 games and new Xbox games worth playing next week, and some of the best Black Friday PlayStation deals and best Black Friday Xbox deals include some fantastic games for you to pick up at a discount, but you really should consider spending some of your time enjoying Diablo 4 during the Mother's Blessing event. With the new Abbatoir of Zir pinnacle season event kicking off on December 5, you're goint to want to take advantage of this boost to prepare yourself.