Are you wondering how to play and unlock the Necromancer class in the Diablo 4 beta? Well, thankfully, there is a very easy answer as to why you can't choose it from the menu. But, if you are looking to play this class and it is one of your favourites, you will be disappointed by the reason why.
The Necromancer is just one of a number of Diablo 4 classes that you can choose from and each offers its own unique playstyle. As you explore Diablo 4's world, you can upgrade your abilities and take on tougher fights as you progress through the Diablo 4 World Tiers.
How to play and unlock the Diablo 4 beta Necromancer class
To unlock and get to play the Necromancer class in the Diablo 4 beta, you need to wait until March 24, 2023, when the beta opens up to everyone, as confirmed by Blizzard.
This means there are only three classes available during the first week, Barbarian, Sorceress, and Rogue. This class, as well as the Druid, which is also locked, will give more advanced players and those who have already hit the Diablo 4 beta level cap a chance to play around with some of the more complex mechanics and systems in the game.
This might be initially disappointing, but the initial weekend of the beta is so brief that you will likely not get around to see just what all of the classes have to offer. So, take it easy and don't rush it, have fun and know that you will be able to play your favourite class during the beta, even if you have to wait a week.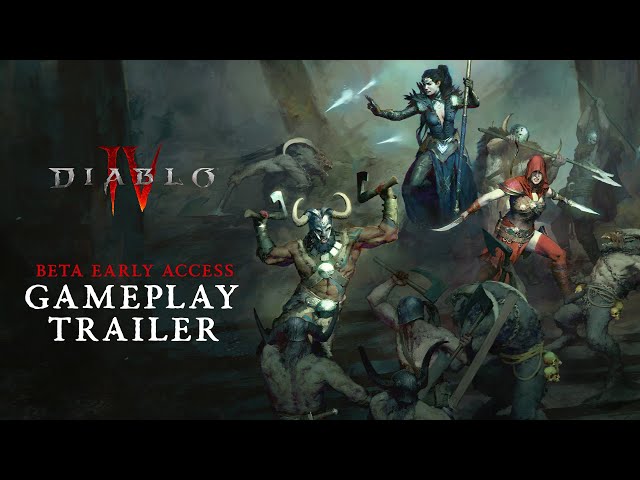 That is how you can unlock and play the Necromancer class in the Diablo 4 beta. For even more details on the game as you check out what the beta has to offer, take a look through our Diablo 4 map guide, which will guide you through Sanctuary, and our overview of Diablo 4 multiplayer co-op.