The latest Destiny 2 raid, Root of Nightmares, has been a cruel mistress for some fireteams (we see you, second encounter catapults). However, one Guardian has finally achieved the ultimate flex in Lightfall's first raid, securing the Destiny 2 world's first solo Nezarec kill.
That's right, solo raider 'TheSnazzzyRock' – who is pretty good at the game – achieved the feat in 11 minutes and 37 seconds, giving off an ear-splitting (but totally merited) 'yes! Oh my god!' as the Final God of Pain finally fell.
Finishing the boss with only five rounds of ammo left in their shotgun, it's clear that the theorycrafting had to be inch-perfect. Throughout the run, TheSnazzzyRock's warlock made use of not only some of the best Destiny 2 weapons and best Destiny 2 armor, but often-underutilised exotic pieces such as Merciless and Lunafaction Boots, too.
You can read more about the exact methodology followed to achieve the solo Nezarec beat down in the video description, which you can check out below.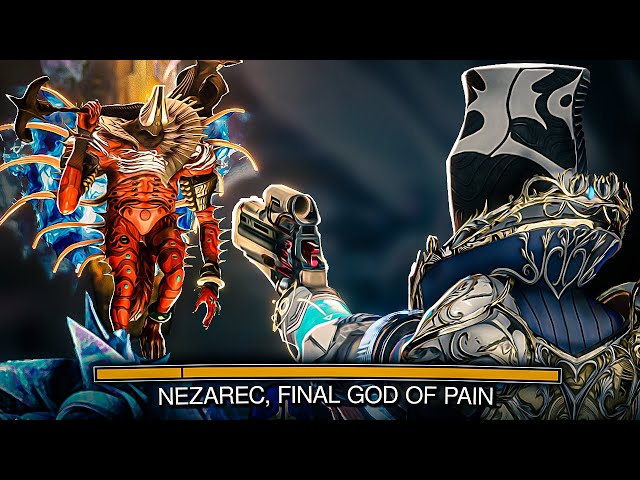 If you too have been left in awe after watching TheSnazzzyRock's dispatching of Nezarec, and want to get raiding, then be sure to check out our primer on Nezarec's lore, as well as all the spicy loot you can hoover up from it in our Root of Nightmares guide. Good luck, Guardian.