There's a general sentiment that Destiny 2's live service has become repetitive and predictable, and after a controversial State of the Game post, these fears were not relieved. Since Forsaken in 2018, Bungie has added heaps of new content on a consistent, seasonal basis, so much so that hardcore fans have become rather disenfranchised with the seasonal model. However, game director Joe Blackburn reveals that Destiny 2 The Final Shape will pave the way for changes to the live service model of the game.
In a casual Destiny 2 development update video posted on Joe Blackburn's personal Twitter account, the game director sets expectations for The Final Shape reveal event, reveals an overhauled approach to PvP, but also highlights the future of the game beyond the conclusion to the decade-long narrative.
Opening the section on the expansion and beyond, Blackburn stated that The Final Shape "is focused on the Light, the enemies [Bungie has] been setting up, and the allies that we've come to know." Crucially, as he goes on to say, it's "not about a bunch of wacky new systems or themes." This suggests that The Final Shape is by no means reinventing Destiny 2 in a single expansion. Rather, it's wrapping up the first saga of the game as it paves the way into the next saga.
However, Blackburn briefly alludes that "the live service of Destiny is going to change after The Final Shape." While he notes that the showcase event for the upcoming expansion would not dig deep into this topic, he does suggest that it would be lightly touched on. So, we can expect some news on how Bungie is looking to develop the franchise and the live service model going into the future.
After all, it has been around five years of a similar structure and fans have expressed that it's time for a change, and the space after The Final Shape provides the perfect opportunity.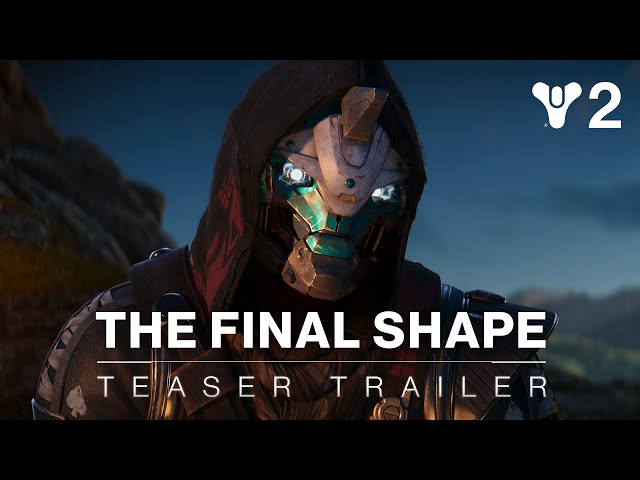 Whether this means moving away from a seasonal model entirely or changing the type of content included is yet to be seen, but it's a good sign to see Destiny 2's game director acknowledge the concerns and point toward future changes. While even a poor Destiny 2 season blows Diablo 4 Season 1 out of the water, that's not to say there's not room for improvement.
Hopefully, these changes to Destiny 2's live service model will further cement it as one of the best FPS games out there, while also giving fans new reasons to chase the best Destiny 2 weapons and PvP weapons. At the end of the day, there's nothing a Destiny fan loves more than chasing loot in the rich universe Bungie has crafted.