If you're enjoying your trip to sunny Hell-A, you might not be too surprised to learn that Dead Island 2 has proven popular with zombie slayers aroudn the world. But, did you know that Dead Island 2 has shipped over one million units during its' first weekend of availability? Yeah, that's a whole lot of people playing Dambuster Studios' gore-tastic game – and, that also means quite a few brains have been bashed already.
Shared with media outlets via press release, Deep Silver and Dambuster Studios have confirmed that Dead Island 2 has sold over one million copies after three days of sales, with over 11 million total hours played. Doing the maths, this means people have – on average – spent 11 hours playing Dead Island 2 over the last three days – which is actually quite a lot of time.
What were they all doing in that time, though? Well, as you might already expect, it involes a lot of killing and a lot of dying. It is called Dead Island 2, after all.
After just three days in Hell-A, well over one billion zombies have been slayed by Dead Island 2 players. We don't know how many of those kills were using the best Dead Island 2 weapons, but you have to imagine quite a few.
Of that staggering number of slayed zombies, over 45 million of them were sliced in half. In addition to that, over 756 million zombie limbs were chopped off. We know it can be hard to work out who the best Dead Island 2 character to choose is, but they're all well-equipped when it comes to lopping off arms and legs.
It isn't all fun and games, though, as over 28 million player deaths have been recorded already – and that's twice the population of Los Angeles today. So, you might want to read up on all the Dead Island 2 zombie types before jumping back into Hell-A; it really is deadly.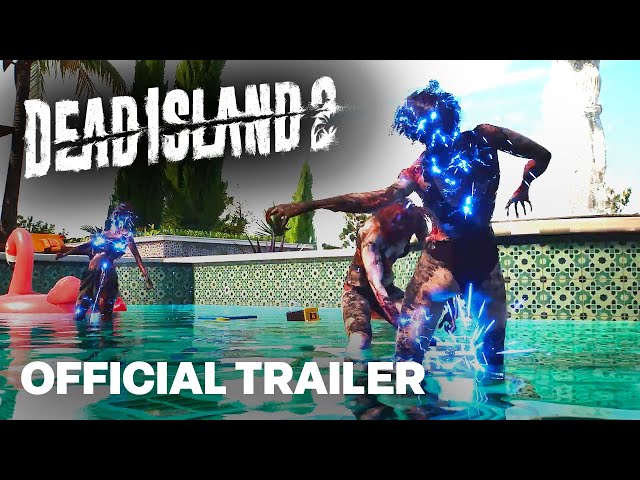 If you're more fussed about where your bonus rewards are, you might want to read up on how the Dead Island 2 Deluxe Edition skins are set to arrive when the sun shines on Hell-A. You can also find out what comes in the Dead Island 2 character packs right here.
Is this one of the best games of all time? We're not sure we want to answer that. However, that doesn't mean this zombie-slaying romp isn't anything but a lot of fun – and you could easily call this one of the best Xbox zombie games out there right now. If you're just getting started, you can find a whole host of tips and tricks with our Dead Island 2 walkthrough right here. Happy hunting!