Avalanche Studios' Contraband game feels like it's in a strange place right now. It's one of the most interesting upcoming Xbox games out there, but we really know very little about it. The Just Cause series developer is known for creating perfectly-curated open world chaos and Contraband could capitalise on that with its co-op mayhem. However, will we actually see Xbox-exclusive Contraband at the Xbox Games Showcase on Sunday June 11? Well, we're not so sure about that – but, there is hope.
Over a year ago now, and almost a full year after Contraband itself was announced during the Xbox and Bethesda Games Showcase in 2021, rumors reported an internal delay to the Contraband release date – stating that the game would likely launch in 2023, as opposed to it's originally-slated 2022 launch. Now, though, it sounds like this game could be delayed even further.
During a recent discussion of upcoming PS5 games and what Xbox could have planned for its' Games Showcase presentation in June, content creator Colt Eastwood has claimed that "Contraband could be there" at the Xbox Showcase, however he also claims that he heard the developers need "a whole other year on top of what they were expecting" when it comes to the title.
You can check this out at the 2:17:30 mark in the video below for yourself:
What does this mean for Contraband and the Xbox Games Showcase? Well, it means that we shouldn't expect anything too substantial from the co-op game any time soon. However, that doesn't mean it will be completely absent.
As Contraband's first announcement trailer is a testament to, games are often announced with cinematic trailers years in advance to their release; so, we could see another cinematic trailer for the game at the Xbox Games Showcase, if it is indeed only another year out. It is already confirmed to be joining the list of Xbox Game Pass games on day one when it does eventually launch, and after a slightly lacklustre showing from Sony during its recent PlayStation Showcase, cramming as many Xbox-exclusive titles
However, somewhat interestingly, Spanish-language site SomosXbox has suggested that Eastwood's comments could mean the game itself would "not be available until 2025 or 2026". While we think that might be a slight exaggeration, we do agree that this admission from Eastwood – if to be believed – does cast doubt on whether we'll see the game in the near future.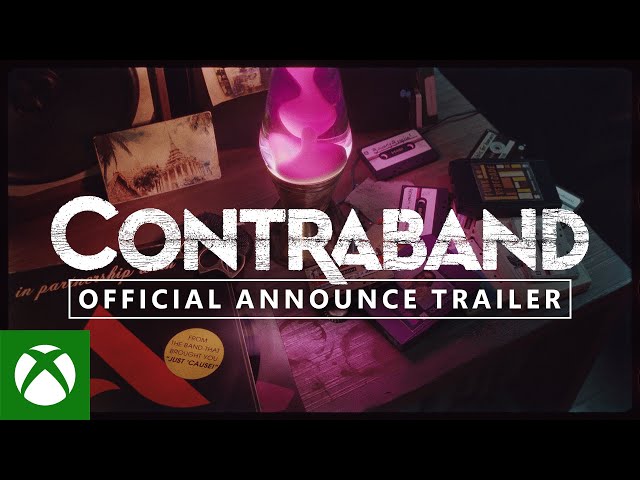 If you're looking for something to play in the meantime, you can find out more about the best Xbox co-op games and best PS5 co-op games right here. They're not all going to quite deliver on the co-op heist-based action adventure Contraband is supposedly promising, but that doesn't mean you shouldn't check them out.