Vanguard's Whitley is one of the heaviest LMGs on offer in Warzone Pacific – but that doesn't mean it's a bad weapon. For what it lacks in mobility, it makes up for in sheer damage output. This LMG hits hard and, with the right attachments, it is perfectly positioned to dominate the Warzone meta. It might feel a little older than other LMGs on offer, due to its design, but here's the best Whitley Warzone loadout out there.
Without attachments, the Whitley boasts the highest damage per shot when it comes to Vanguard's LMGs. With the right attachments, this damage output can be improved and the Whitley can crack shields and kill enemies in no time. Its lack of mobility is a persistent issue – however, this can still be improved. It's going to feel cumbersome, but it's manageable and a worthwhile trade-off.
Setting up the right loadout is vital if you want the Whitley to be a viable option. It's brutally effective in the right hands and, with the right supporting equipment and perks, it's one of the best options in Warzone Pacific. We have everything you need to know about the best Whitley Warzone loadout below.
Best Whitley Warzone loadout
Here's the best Whitley Warzone loadout out there right now.
Muzzle: G28 Compensator
Barrel: 28" Gracey Mk. 9
Optic: Mk. 3 Reflector
Stock: CGC R4
Underbarrel: Carver Foregrip
Magazine: .30-06 45 Round Mags
Ammunition: FMJ Rounds
Rear Grip: Leather Grip
Perk 1: Sleight of Hand
Perk 2: Fully Loaded
There are a lot of attachment options for the Whitley, but 'TheKoreanSavage' – a trusted name when it comes to Warzone weapon builds – has already put together a devastating build for this LMG.
The Whitley is a force to be reckoned with in Warzone right now. This build leans into the Whitley's natural strengths more than its weaknesses, but attachments like the CQC R4 stock and Leather Grip rear grip help make these weaknesses manageable.
In addition to this, the G28 Compensator muzzle and Carver Foregrip underbarrel attachment should help you manage the kick from sustained fire. The Whitley might not be the fastest firing LMG, but it still has recoil that needs to be managed to keep it viable at longer ranges.
To round it out, TheKoreanSavage has opted to add FMJ Rounds ammunition to this Whitley Warzone loadout. Following the Warzone Pacific Season 2 update, which nerfed both Lengthened and Incendiary ammunition, FMJ Rounds are shaping up to be a major part of the next Warzone meta. This option increases the Whitley's penetration damage, which is already decent – they can run, but they can't hide.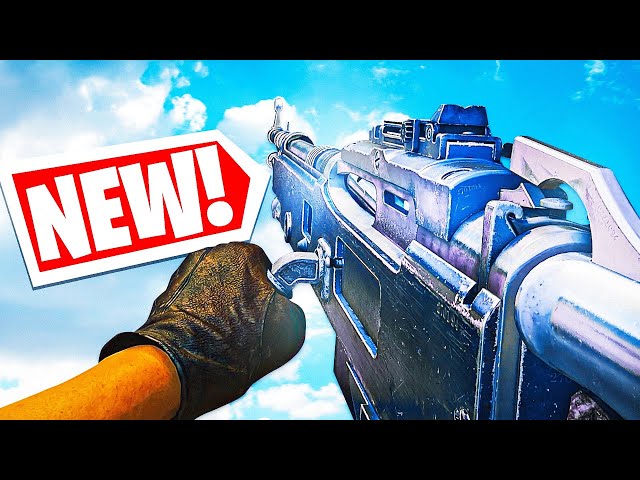 Whitley Warzone loadout secondary
The Whitley is a hard-hitting primary weapon, but it's also one of the slowest options available. That's why you need a secondary weapon that can cover for this heavy LMG – you don't want to get caught out in a tight spot.
That is why we suggest taking a fast-firing SMG into the fight with your Whitley – Vanguard's PPSh and the Owen Gun are both fantastic options. Both of these weapons will shred enemies up close and help balance your loadout.
Check out our PPSh Warzone loadout and our Own Gun Warzone loadout here for the best builds to accompany your Whitley.
Whitley Warzone loadout perks and equipment
Choosing the right guns for your Whitley Warzone loadout is important, but having the right perk set up and the best equipment to hand can be the difference in a firefight.
Looking at perk options, we recommend Double Time, Overkill, and Amped. Double Time should help with movement speed and Amped improves your weapon swap speed and equipment use.
Speaking of equipment, you can't go wrong with a Semtex and Stun Grenades. Both of these will help you in a close-range encounter – Stun Grenades should give you enough time to swap to your SMG secondary if you're ambushed with your Whitley out.
Well, there it is – the best Whitley Warzone loadout out there. You'll need to take things slow, but this loadout should help fight to the final circle with ease. How does this weapon stack up to the best Warzone guns, though? It's certainly one of the most powerful LMGs available.