If you thought battle royale shooter Warzone couldn't really get any worse going into the Season 4 Reloaded release date, you were wrong – and we're so sorry. We know that, without cosmetics bundles, Warzone's latest update is woefully weak when it comes to content, but Call of Duty is taking things one step further. In this new Warzone update, a new Dragon's Breath underbarrel shotgun attachment is being introduced. We don't know about you, but the Corvus Torch sounds like it's going to make your life hell – quite literally.
In the build-up to the new update and the introduction of the mysterious Temp V field upgrade, Call of Duty has dished out all the details on what to expect in the Season 4 Reloaded patch notes. You may be sitting there thinking that the change to weapon damage profiles is worth talking about, but the revelation that the Corvus Torch is being introduced makes anything else irrelevant. This "Dragon's Breath packed underbarrel shotgun" is going to devastate – particularly on smaller maps like Vondel – and we're not looking forward to seeing it in-game.
To make matters just a little bit worse, this attachment is going to be "available to all weapons that are compatible with underbarrel shotguns upon completion of [the unlock] challenge". This means that all the best Warzone assault rifle options will be able to take full advantage of this devastating close-range equipment option.
Right now, there's no telling just how much damage the Corvus Torch is going to deal. However, you won't have to wait long to find out. If this attachment is as annoying as it sounds like it might be, this could transform any gun into one of the best Warzone weapons available. We certainly think that switching to an underbarrel attachment firing mode is going to be a lot quicker than changing weapon completely in a firefight.
Just imagine how dominating the Corvus Torch is going to be on the new Vondel Waterfront multiplayer map, too? At least you'll respawn there. When you're playing battle royale on Vondel, you're not going to get that luxury.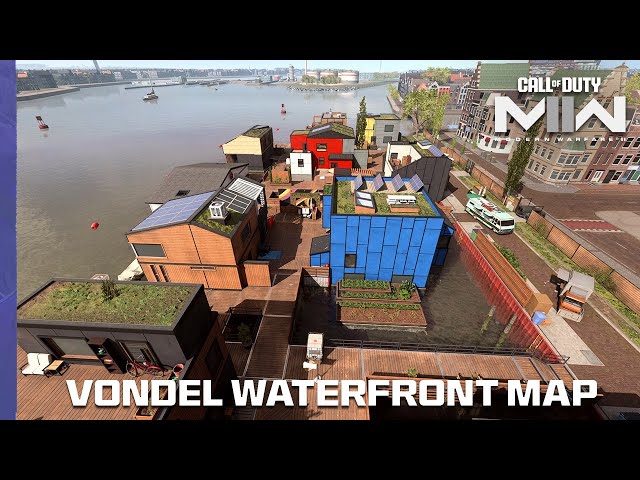 Thankfully, this update isn't all bad – particularly if you're a fan of the multiplayer experience on offer in MW2. The shooter's worst map is finally playable after a short 257 days and quite a few guns are getting their headshot multipliers nerfed. This could be a change that transforms this experience into one of the best competitive FPS games out there, but only time will tell.
For now, though, we're going to have to deal with a Dragon's Breath underbarrel shotgun attachment, something that's going to make pushing enemies entertaining and being pushed by enemies hell. You have to laugh, or you'll cry.