Despite earlier rumors claiming that we weren't getting a full premium Call of Duty title in 2023, it looks like we're getting a full premium Call of Duty title in 2023 in the form of Modern Warfare 3. Officially, we don't know too much about MW3 right now, just that it's one of the most intriguing upcoming PS5 games and one of the most interesting upcoming Xbox games out there. However, Modern Warfare 3 leaks claim that a rather strange new perk system is going to be introduced – and it's heralding the return of a series classic.
As per a flurry of recent leaks from 'BobNetworkUK', Call of Duty Modern Warfare 3 will see the infamous Ninja perk return as part of the FPS' new RPG-like gear system. Of course, this is worth taking with a pinch of salt. However, from what we can tell, it looks as though the effects of Ninja will be attributed to a gear item that players will be able to equip – namely, a pair of boots. If you're wondering what Ninja does, it reduces the noise of a player's movement – something we can imagine would be quite useful in Warzone Ranked, for example.
We don't know for certain that the effects of Ninja will be applied to a Boots gear item, but 'BobNetworkUK' has shared that one Vest gear item will allow players to equip two primary weapons at the cost of having throwables – which is a little like the Overkill perk. In addition to this, they have shared a UI screenshot that shows all four gear slots alongside a loadout's weapons and equipment. This seems to suggest that these gear items will replace a traditional perk system, with each one offering in-game bonuses and buffs.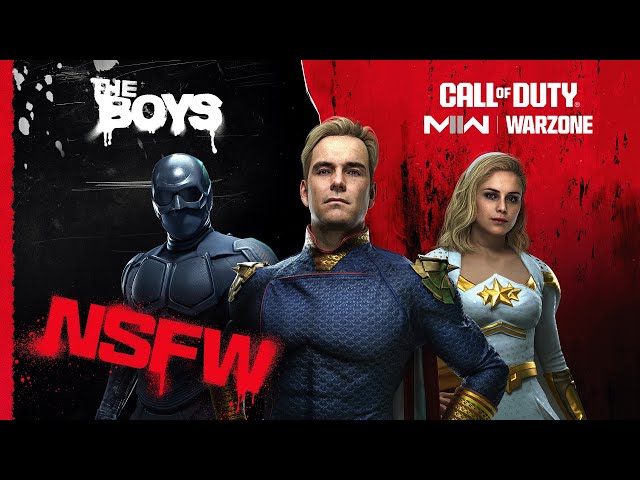 Beyond this, specifics on the perk system in Modern Warfare 3 are light. But, we shouldn't have to wait until the Call of Duty 2023 release date to find out more about it. BobNetworkUK has shared that players should be able to equip things like a Tactical Combat Gloves, Scavenger Gloves, Scout Vest, and Tactical Vest. However, details on what each gear item does are unavailable; although, you could hazard a guess looking at the perk catalog the Call of Duty franchise is working with.
Is this going to be one of the best games of all time? Well, that might be a stretch, but this could make Modern Warfare 3 one of the best FPS games available when it launches. Although, we don't think introducing these near-RPG mechanics will make this one of the best competitive FPS games out there – in fact, we think it might muddy the waters of a clean competitive experience.
Still, Xbox head Phil Spencer has reassured PlayStation players that Call of Duty isn't going anywhere and Microsoft has opened up the multiplayer servers for some of the best Call of Duty games out there amid the attempted closure of the Microsoft acquisition of Activision Blizzard. So, there's a lot to look forward to – even if you don't like the sound of this.