If you're still waiting for a specific Baldur's Gate 3 Xbox release date, you'll be pleased to know that you won't be waiting for much longer. Larian Studios confirms that the launch date for Baldur's Gate 3 on Xbox consoles is coming next month, and notorious industry event host Geoff Keighley is key when it comes to the announcement.
Larian Studios' Baldur's Gate 3 is easily one of the best RPG games out there right now and a strong contender when it comes to the best games of all time. So, the fact that Xbox players are having to wait so long to jump into the experience really is a shame. Thankfully, though, that wait is almost over. Following a series of vague comments on the Baldur's Gate 3 Xbox release date from Larian Studios over the last handful of weeks, we now know when we're going to find out more – and the Baldur's Gate 3 Xbox release date leaks suggesting we're all in for a holiday treat may just be right.
As you can see for yourself below, the official Larian Studios social media account confirms that a "World Premiere of the exact release date" for Baldur's Gate 3 on Xbox is coming at The Game Awards 2023 – which is on Thursday December 7, 2023.
The developer also, once again, reiterates that "the game is on track for a December release"; this means we shouldn't have to wait more than a couple of weeks for Baldur's Gate 3 to drop on Xbox when the release date itself is announced.
While some fans are hoping for a 'shadow drop' of the title, we think it's much more likely that Baldur's Gate 3 will arrive on December 21, two weeks after the announcement. This would give Larian Studios enough time to make sure the game is at its absolute best when it arrives and Xbox players enough time to pre-order and pre-load the game.
If you're planning on playing, you may want to consider investing in one of the best Xbox expansion cards, too. It's almost 110 GB on PlayStation 5 at the moment and the Xbox version could be just as big, if not bigger.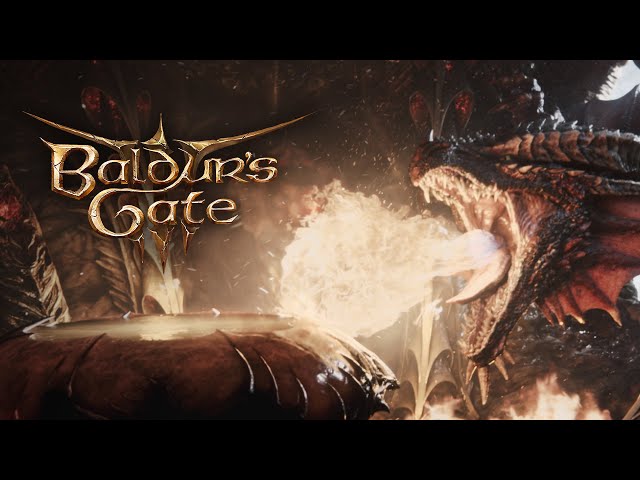 If you want to shop around before you commit to that, though, or level up your set-up in preparation for the holidays anyway, we have all the best Black Friday Xbox deals for you to check out right here. You can save a fair bit on all the best Xbox headsets, some of the best Xbox controllers, and more with the best Xbox deals online at the moment. We don't think Baldur's Gate 3 will be on sale when it drops, though, you might have to wait a few months for that.