If you're ever sitting around and reminiscing about the good old days of booting up your Xbox 360 and playing Left 4 Dead with your mates, wondering what happened to those games – you're in luck. The developer behind the pinnacle of zombie-fighting co-op games, Turtle Rock Studios, reformed and is working on a spiritual successor to its iconic undead title: Back 4 Blood.
Ever since players caught their first glimpse of the apocalyptic bloodbath, they've wanted to know how to get their hands on the game, and most importantly when the Back 4 Blood release date is.
We've gradually learned more about the co-op zombie survival shooter as the months have passed, as Turtle Rock Studios have drip-fed us various trailers and announcements like it's feeding a zombie just enough brain matter to stay alive. In lieu of the studio plating up a healthy serving of grey matter on a silver platter, we've collected up every crumb and morsel into one handy guide.
Without any further ado, here's everything we know about Back 4 Blood, including its release date, trailers, and the gruesome Ridden.
Back 4 Blood release date
Back 4 Blood will release on October 12, 2021. The co-op zombie survival game will release on PlayStation 4, PlayStation 5, Xbox One, Xbox Series X|S, and Xbox Game Pass on day one.
If you haven't already got an Xbox Game Pass subscription, it's an outrageously good deal and you can sign up for £1 here.
Back 4 Blood trailer
You can watch the most recent Back 4 Blood trailer here, which highlights the beta which is now live: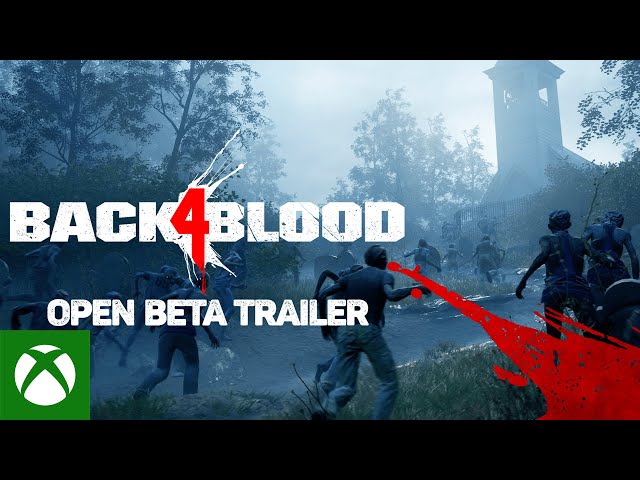 There are a bunch of Back 4 Blood trailers at this point, showcasing everything from the zombies, to the weapons, to the deckbuilding aspect that randomises every match. We have also pulled together some of the Back 4 Blood best cards that we have spotted so far.
Back 4 Blood alpha and beta tests
Back 4 Blood's alpha testing phase is over, however the Back 4 Blood closed beta test has now began and will wrap on August 9. Everyone will be able to join the fight from August 12.
Back 4 Blood crossplay
Back 4 Blood will have crossplay, cross-gen, and cross-progression at launch – and that includes the beta tests, too! This will ensure that the servers are always populated with loads of other players, and you won't have to worry if your friends have a different console from you either as you'll still be able to play together!
We're in this shit together! Enjoy Crossplay and Cross-gen in the #Back4Blood Open BETA with intended support at launch! pic.twitter.com/GiEl3yl9bs

— Back 4 Blood (@back4blood) June 10, 2021
Who are the Ridden in Back 4 Blood?
The Ridden in Back 4 Blood, put simply, is the name for the zombies that you're fighting. The horde of ravenous brain-eaters aren't technically zombies in this game, rather they have been infected with a horrible, mutating virus. It's a little close to home, but not enough to stop us from double-tapping them in the head when we get a clear shot.
There are nine variants of the Ridden: Reeker, Retch, Exploder, Stinger, Hocker, Stalker, Tallboy, Crusher, and Bruiser. They each have different abilities and weaknesses, and are even playable characters in some game modes, so you'll need to use teamwork and all the tools at your disposal in order to make it out alive.
Back 4 Blood game modes
The main multiplayer mode of Back 4 Blood is classic co-op PvE action, pitting four Cleaners against hordes of computer-controlled zombies. This will invite those fun times reminiscent of Left 4 Dead, and we can see it being the game's most popular mode. Do your best to survive with up to three friends or with AI teammates.
However, at E3 Turtle Rock Studios announced Swarm Mode, a new PvP mode that allows players to take control of Cleaners or The Ridden in 4v4 action. Cleaners can upgrade their weapons and gear between rounds, whereas The Ridden will mutate into ever-deadlier variants of their horrible bodies.
You can check out up to date footage of Back 4 Blood's Swarm mode here: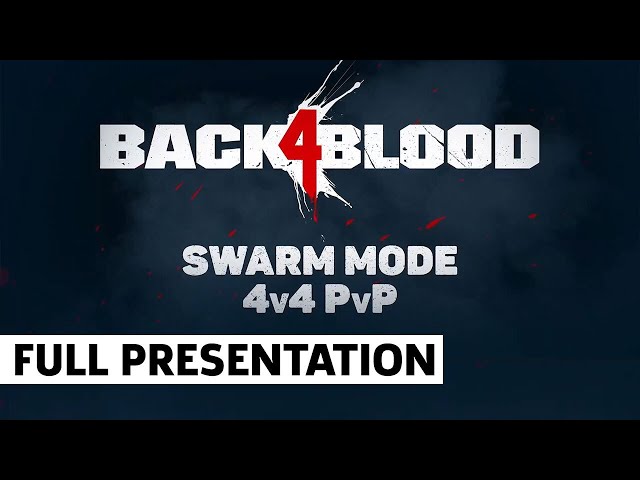 That's everything we know about Back 4 Blood so far, but we'll keep this guide updated with every new trailer and tidbit we can get our zombie-killing hands on.