Is Avatar Frontiers of Pandora on Game Pass? The upcoming game from Massive Entertainment and published by Ubisoft is looking to offer an exciting new adventure set in a new location on Pandora from the Avatar series, and we're excited to finally play it.
As the Avatar Frontiers of Pandora release date approaches, at least quicker than the Avatar 3 release date, we're hoping that the open world of Frontiers of Pandora will give us the closest experience to being on the beautiful planet. But will it be one of the best Xbox open world games? Well, let's hope we don't need to spend any money to find out.
Is Avatar Frontiers of Pandora on Game Pass?
No, Avatar Frontiers of Pandora will not be on Game Pass yet. Neither Xbox nor Ubisoft have confirmed the game's inclusion on the service, and given the success of the film series, we don't expect it on Game Pass anytime soon.
Ahead of the launch, neither Xbox nor Ubisoft have promoted the game going onto Game Pass, and while it could be announced in the lead-up to launch, we find it highly unlikely. This is because the movies are extremely successful, and Ubisoft would likely want to maximize sales first.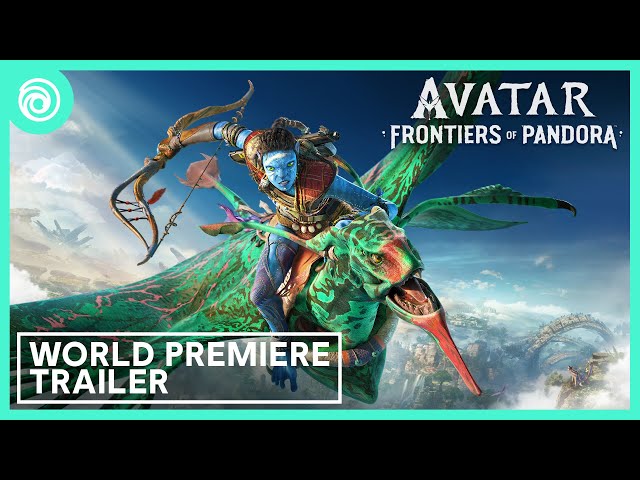 However, there's another subscription service where you can play the title for "free", that being Ubisoft+. Ubisoft+ was originally available on PC but has now become available on Xbox, giving you access to all Ubisoft titles, including any day-one releases, and their respective premium editions. Like every other Ubisoft title, we expect this to happen for Avatar Frontiers of Pandora.
That being said, if you're as forgetful as we are and can't remember to switch off the automatic payment on your subscription services, you can pre-order the game below. At least that way you own a copy, and you can sell it to make some money back once you've finished it.
That's all of the details we have on Avatar Frontiers of Pandora on Game Pass right now. Until the game is finally in your hands, why not check out the best Game Pass games to play, or to push your current-gen console to the limit, check out the best Xbox Series X games.