Avatar Frontiers of Pandora is set to be one of the biggest games of 2022. Ubisoft is seemingly looking to get the game out before the release of Avatar The Way of the Water later this year in cinemas and theatres. But what do we know and what have we seen ahead of the Avatar Frontiers of Pandora release date?
Ubisoft actually announced the game half a decade ago, before being properly showcased last year in the Summer during Ubisoft Forward. However, we haven't seen much from the game since then which has led to people questioning the 2022 release window which was slapped on the action adventure.
This article will cover that original trailer for the game as all the other details we have about the next journey into Pandora, including the speculated Avatar Frontiers of Pandora release date.
Avatar Frontiers Of Pandora release date Rumours
Avatar Frontiers of Pandora is set to release sometime between April 2023 and March 2024.
Originally the game was set to hit in 2022 given that the Avatar 2 release date is set for the middle of December 2022.
However, with a lack of information about the game, it isn't too surprising to see this delay. If we were to guess, it will likely release sometime in the Fall of 2023, so Ubisoft can hit that holiday rush, although that is speculation on my part.
Avatar Frontiers of Pandora Gameplay
We have seen brief glimpses of gameplay for Avatar Frontiers of Pandora, although they were cinematic camera shots.
Interestingly, the game is a first-person open-world action adventure, rather than a third-person game.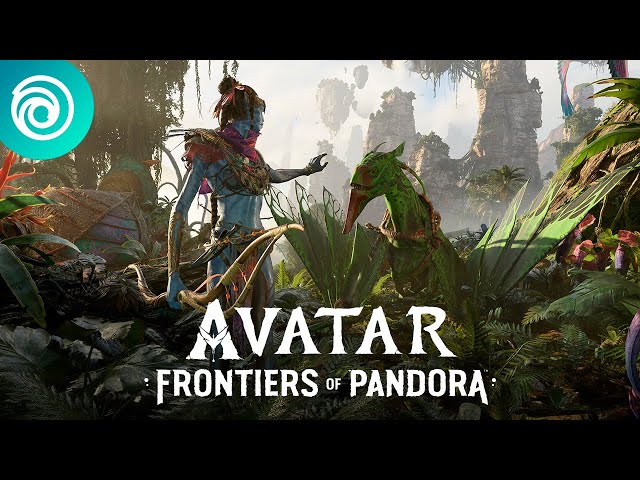 Avatar Frontiers of Pandora Story
Avatar Frontiers of Pandora tells a completely new standalone story where you play as a Na'vi and "embark on a journey across the Western Frontier", which is a never-before-seen section of Pandora.
New characters will populate the Western Frontier and you will need to push back the formidable RDA forces to protect the ecosystem and creatures.
That covers everything we know about Ubisoft's open-world Avatar game, including the Avatar Frontiers of Pandora release date. For more on the latest PS5 and Xbox Series X|S games, check out some upcoming PS5 games and upcoming Xbox Series X games.