When is the Avatar Frontiers of Pandora release date? The upcoming Avatar game from Ubisoft is set to be extremely popular, thanks to the success of Avatar: The Way of Water, the sequel to 2009's blockbuster film.
Ubisoft actually announced Avatar Frontiers of Pandora half a decade ago, before being properly showcased during an Ubisoft Forward livestream in 2021. It missed the original release window of 2022, but Avatar fans are excited to see the latest game set in the franchise and have it at the top of their upcoming Xbox Series X games and upcoming PS5 games lists. Here's when you can expect the Avatar game release date to drop.
Avatar Frontiers Of Pandora release date rumors
The Avatar Frontiers of Pandora release date is expected to arrive in late 2023 or early 2024. Originally the new Avatar game was set to hit shelves in 2022, close to the release of the Avatar: The Way of Water movie. However, Ubisoft delayed the game, simply saying that it will be "coming soon".
However, a recent leak seems to suggest that players can pre-order the game soon. Leaker ScriptLeaksR6 posted an Avatar Frontiers of Pandora pre-order ad on Twitter, which offers players a cosmetic set for pre-ordering the game. This could point to an official release date finally being revealed soon – potentially during June's Ubisoft Forward presentation.
Avatar Frontiers of Pandora gameplay
We have seen brief glimpses of gameplay for Avatar Frontiers of Pandora, although they were cinematic camera shots.
Interestingly, the game is a first-person open-world action adventure, rather than a third-person game.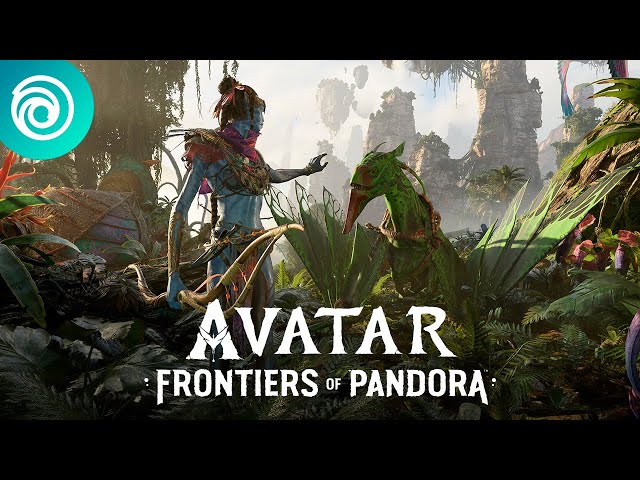 Avatar Frontiers of Pandora story
Avatar Frontiers of Pandora tells a completely new standalone story where you play as a Na'vi and "embark on a journey across the Western Frontier", which is a never-before-seen section of Pandora.
New characters will populate the Western Frontier and you will need to push back the formidable RDA forces to protect the ecosystem and creatures.
That covers everything we know about Ubisoft's open-world Avatar game, including the Avatar Frontiers of Pandora release date. You can catch up on the Avatar series by finding out where to watch Avatar 2 before Frontiers of Pandora arrives.