We know that Ubisoft's first trailer has proven that Assassin's Creed Mirage has more than one homage to the series' origins, but did you know that it's also hiding a rather interesting reference to Assassin's Creed Valhalla in plain sight? Well, if you didn't, allow us to explain. There's a Raven Clan viking warrior hidden in the Assassin's Creed Mirage Cinematic World Premiere trailer – and it could hint at what's to come in-game.
While the new Assassin's Creed Mirage trailer does offer us a lot of information about the game in question, there are still so many questions that need answering and fans of the series have been dissecting every frame of the cinematic for clues. Eagle-eyed fans like 'KvasirTheOld' have spotted a familiar-looking viking warrior walking through a market – and they believe that this is actually the same character that appears in one of the early Assassin's Creed Valhalla trailers.
If you feel like you're missing out on something, don't. This is very-much a 'blink and you'll miss it' situation. Even while watching the trailer with a slower playback speed, you need to know where to look and when if you want to get a good look at this viking warrior for yourself.
Thankfully, that's what you can do below – if you fancy it. The viking in question should appear around the 00:22 mark in the video, just after the words " a Ubisoft original" appear.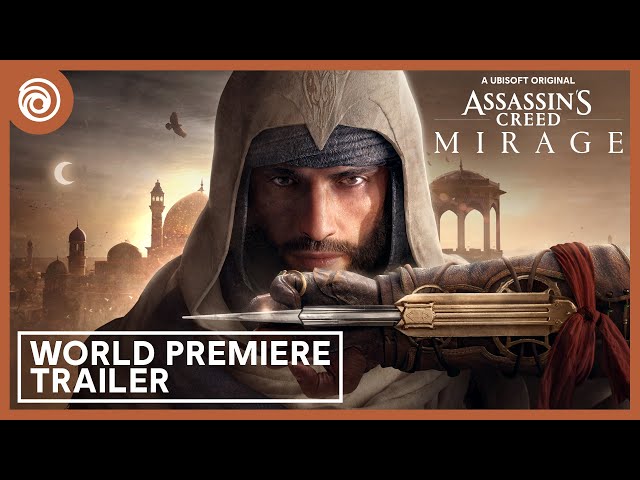 What does this mean for Assassin's Creed Mirage? Well, it could just be a fun homage to the aforementioned title – and easter egg of sorts, for fans looking for information. However, it could also be a huge hint at what's to come narratively.
From what little we know about Assassin's Creed Mirage so far, it's clear that this game is going to tell us Basim's story – from young street thief to Master Assassin. The development team has already confirmed that the start of the game takes place roughly 20 years before the start of Assassin's Creed Valhalla – when we meet Basim – and it's not outrageous to think that his journey into the upper echelons of the Hidden Ones could take quite a few years.
ok, why is the Viking guy from the valhalla's cinematic trailer in the new Mirage trailer? from assassinscreed
With this in mind, the appearance of this Raven Clan viking warrior could hint that Assassin's Creed Mirage is going to explore this initial meeting between Sigurd and Basim. It's something that is talked about in Valhalla, of course, but not one we know a whole lot about – and it does raise a lot of questions about why the two crossed paths in the first place, and why Basim follows Sigurd back to Norway.
For all we know, Assassin's Creed Mirage could end with Basim's final submission to the oppressive force that is Loki – an Isu who has altered his genetic code in Yggdrasil in an attempt to avoid destruction during the Great Catastrophe – which is an event that has to preceed any meeting with Sigurd given Basim's motives with the Norweigan Jarl. However, at the moment, this is all speculation. An appearance or two from Sigurd, though, could tie Assassin's Creed Mirage up nicely for players looking to see a more complete story told through this title.
It's safe to say that Assassin's Creed Mirage's Basim will be a better assassin than Ezio, but will the game be as good as the Assassin's Creed games that have come before it? Well, Assassin's Creed Mirage is bringing back the most important eagle ability – so, we're hopeful to say the least. You can find out the latest on the Assassin's Creed Mirage release date right here.