Ubisoft is returning to the Assassin's Creed series' roots with Assassin's Creed Mirage, but the veteran open-world game developer is breaking series tradition with a rather interesting decision. You're not going to be using an in-game currency in this game; you're going to be buying and bribing your way through ninth-century Baghdad with Assassin's Creed Mirage Tokens instead. Is this something that's going to make this one of the best RPG games out there? Well, let us explain, and then you can be the judge of that.
Ahead of its full release to the public, Game Informer (as reported on by 'Access The Animus') reveals that Assassin's Creed Mirage players will naviagte the world's economy with a series of Tokens – Power Tokens, Merhcant Tokens, and Scholar Tokens, specifically. This is quite the departure from the series norm, which often features a historically accurate currency that is used to purchase, hire, and bribe throughout the game.
If you're wondering what the Tokens are used for, and why there are three types of them, we know a little bit about what to expect. The Power Tokens are reportedly used for bribing Munadi – NPCs that fit into a town crier-like role. We know we said we can't wait to bribe our way through Assassin's Creed Mirage, but we do wonder if this will be the extent of these Tokens' use. If so, that seems like a bit of a waste. In Assassin's Creed Odyssey, it was far easier to kill a Bounty Sponsor than it was worth paying the several-thousand drachmae bounty itself.
As for Scholar Tokens, Access The Animus reports that these will be used to hire groups to distract enemies. So, in a similar fashion to hiring courtesans in Assassin's Creed 2, you will be able to hire street entertainers in Assassin's Creed Mirage to cause a distraction. This is something that has been common place in more traditional Assassin's Creed games – albeit just something you pay for with the currency the game uses – and it's a welcome sight to see it return in Assassin's Creed Mirage.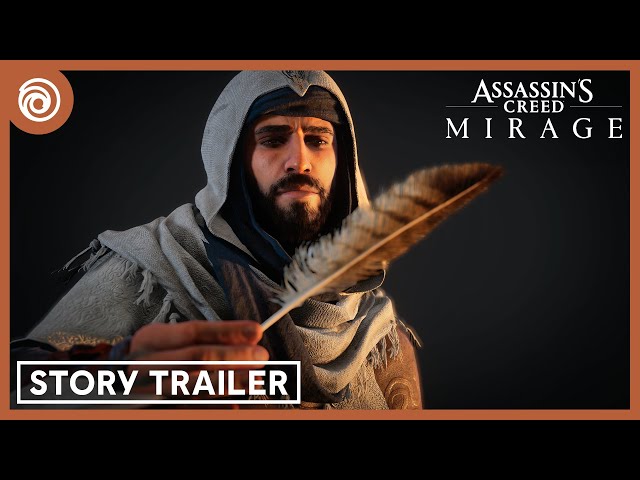 Finally, the Merchant Tokens will be the Tokens you use in-game to purchase things – from merchants, as the name suggests. Access The Animus specifically says that you're going to be using these to purchase exclusive items from specific sellers, though, without going into much more detail. So, this seems to suggest that there won't be a 'shop' like we know it in Assassin's Creed Mirage – which isn't necessarily a bad thing.
You might think this still all means that there could be a currency in-game, but images of Assassin's Creed Mirage's inventory screen – which shows your available resources and Tokens either side of Basim himself – doesn't actually show a currency at all. In older games, you would see this noted somewhere on an inventory screen – as you would in other games of a similar genre. So, we just don't think it's going to have one.
We know Assassin's Creed Mirage is taking social stealth situations seriously with Costumes, and that Assassin's Creed Mirage has a larger playable area than you first thought, but we still don't know too much about how acquiring new gear is going to work – even less-so now it looks like there isn't going to be a currency in-game.
While we wait for a little more information, you can find out more about the Assassin's Creed Mirage release date right here. Will it be one of the best Assassin's Creed games yet? Only time will tell.