Ubisoft has finally offered up some Assassin's Creed Mirage gameplay footage and I am obsessed; this really could be one of the best Assassin's Creed games yet. However, as much as I am intrigued by the crimson smoke bombs and the pole-vaulting traversal mechanics, the one thing I'm really excited about is bribery. I can't wait to bribe my way to my targets – Order of the Ancients, Templar, or otherwise – in Assassin's Creed Mirage.
In the past, the Assassin's Creed series has dabbled with the idea of bribery, but you've never been able to fully exploit your capital when it comes to your enemies – whether that's British soldiers in Black Flag or Anglo-Saxons in Valhalla. As Ezio, for example, you're able to pay-off heralds and hire courtesans to distract groups of guards. And, as Arno, you're able to toss a handful of coins to draw a crowd and offer yourself a chance to escape a guard's line of sight.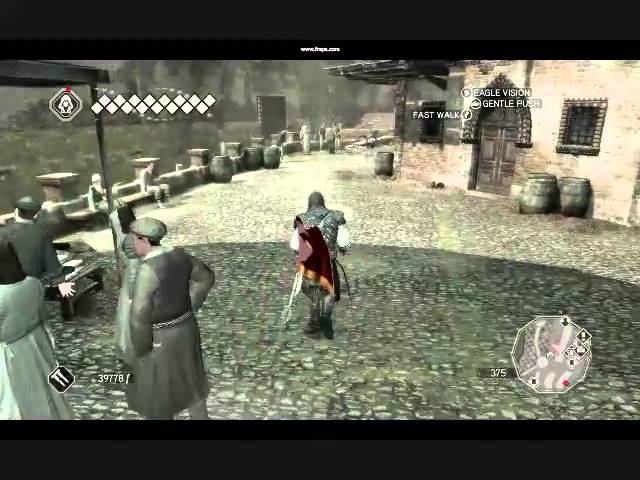 However, I can't think of one time when you've actually been able to bribe guards. On the off-chance the guards aren't chasing you with weapons raised, they're still more-often-than-not suspicious of you. So, you're encouraged to keep your distance – stick to the rooftops and take advantage of the series' often-excellent parkour traversal.
This, though, also helps the series lean into its' social stealth mechanics – using crowds of civilians to stave off prying eyes, or slouching onto a bench to avoid confrontation. Although somewhat abandoned in Ubisoft's latest release, these mechanics are at the core of the Assassin's Creed series' stealth systems – and, with the Assassin's Creed Mirage release date, they're making a comeback.
They're not just making a comeback in the same way we've seen before, though, by the looks of it; Ubisoft is introducing a new dynamic to social stealth by adding bribery to Basim's tool-belt. Well, that's what the new gameplay footage suggests. This opens up an entirely new avenue of approach to every combat situation – why stalk the rooftops when you can walk right through the main entrance, right?
If you want to see this for yourself, all you need to do is fast-forward to around the 00:45 mark in the new gameplay footage – which you can find below. When you do, what you'll find is Basim crouched besides an unknown man – perhaps a mentor, of sorts – who suggests that Basim "bribe the guards to look the other way".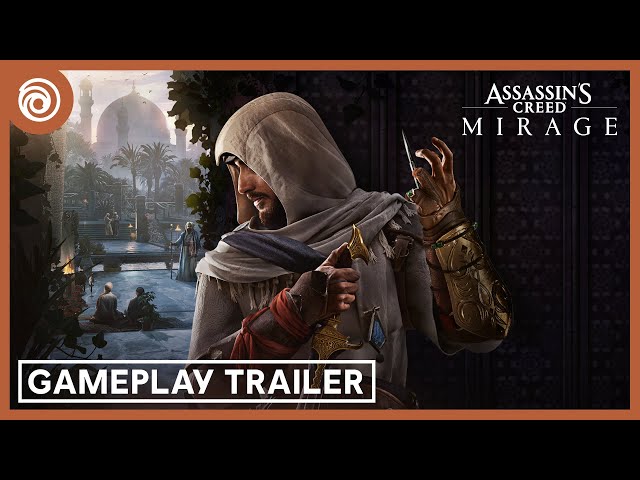 Now, I know this could be an errant line of dialogue that Basim ignores – opting to take advantage of the new ability this gameplay footage also teases – but, I think Ubisoft is smarter than that. Ubisoft must be aware that Assassin's Creed fans like myself will pick apart this trailer – just like they did the cinematic reveal – to identify every single interesting detail they can. So, throwing a line that so-obviously teases a bribery ability without actually including that ability would be just a little bit outrageous.
Thankfully, though, I don't think that's the case – and I am so excited that Ubisoft is innovating it's social stealth systems, rather than just bringing them back in Mirage. It would be a shame to see this ability limited to select situations, if it is something we see in-game, but it's still a step in the right direction when it comes to keeping gameplay fresh. It looks like Assassin's Creed Mirage really will be more like Hitman than we first thought, after all.