Ubisoft's Assassin's Creed Mirage is on the horizon and there's a lot of reasons why you should be looking forward to this game, even if you're tired of the bloated RPG games the Assassin's Creed series has presented players with over the last few years. AC Mirage pays homage to the series' origins in more ways than one and it's shaping up to be one of the best Assassin's Creed games we've seen so far, but that doesn't mean you won't see some modern features – and not all of them are good. Amidst speculation and rumors, new leaks seem to confirm that Assassin's Creed Mirage microtransactions will dominate the game's post-launch content.
Following the revelation that Assassin's Creed Mirage will take advantage of modern in-game currency options (presumably Helix Credits), a detail highlighted by Assassin's Creed Mirage's rating in Germany, notable and reliable leaker 'j0nathon' shared an image of a buyable Assassin's Creed Mirage gear pack. In a number of recent Assassin's Creed games, players have been able to spend real money on Helix Credits (a virtual currency) to then unlock in-game cosmetics, resource bundles, and gear packs – some of which offer players unique gameplay abilities.
This leaked image, which has since been removed from the social media platform formerly known as Twitter but can be found on Reddit here for now, appears to show an in-game menu option for a "Fire Demon Pack". It doesn't show us the price of the bundle, so we can't comment on that just yet. However, it does frame the image of the themed armore, the associated weapon, and the mount cosmetic in a way that is consistent with gear packs and cosmetics bundles shown in the in-game store you can access in Valhalla, Odyssey, and Origins.
This, in recent context and the context of the series as a whole, seems to all-but-confirm that Assassin's Creed Mirage will feature extensive microtransactions in the form of gear packs and cosmetics – at the very least. This isn't the most surprising news, we know, but it's still a shame – even if they are optional additional purchases.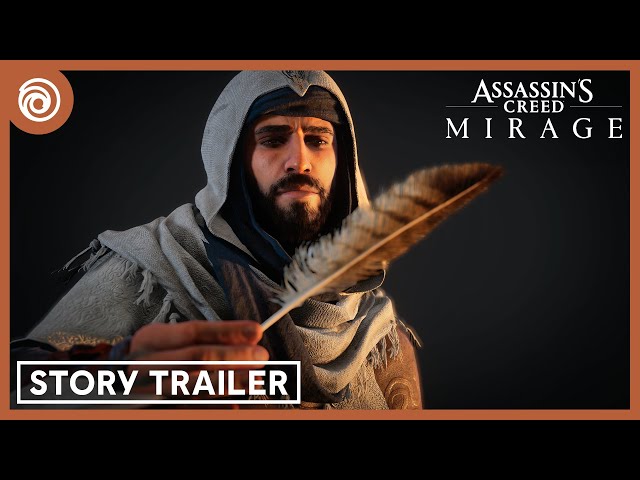 Just weeks ago, well ahead of the Assassin's Creed Mirage release date, a developer confirmed that there were "no plans for DLC" post-launch with comments that seemed to suggest that post-launch content would be limited. It seems as though cosmetics and gear packs don't quite count as post-launch content.
Still, that does continue to reinforce the fact that Assassin's Creed Mirage is shorter than Valhalla, which is far from a bad thing, and there's still going to be more than enough Baghdad to explore – with or without additional cosmetics. With Mirage's skills lending themselves to some truly cinematic escapes, this could still be one of the best open-world games we play this year – and that's all that matters.