We're just as excited as you for a return to form for the Assassin's Creed series, which Mirage is looking to be. With a heavier focus on stealth, and a much smaller plot and world, we hope Ubisoft will permanently switch back to how the games used to be. But if you're worried about parting with your hard-earned money, you may be asking: Is Assassin's Creed Mirage on Game Pass?
The Assassin's Creed Mirage release date has snuck up on us like, well, an Assassin. If you're an Assassin's Creed fan, you know that these games can make up some of the best Xbox games and best PS5 games, but it's been a long time for old AC fans who have been wanting the series to return to its roots, so if you're hoping to save money, here is whether the game will be on Xbox's subscription service.
Is Assassin's Creed Mirage on Game Pass?
Unfortunately, Assassin's Creed Mirage will not beon Game Pass at launch, with neither Xbox nor Ubisoft confirming if Mirage will be added to the library anytime soon. However, you can play the game by spending less thanks to Ubisoft+.
Ubisoft offers its own library of games in a subscription called Ubisoft+, which gives you access to every game in Ubisoft's collection, with all premium DLC and content, for a monthly charge. Recently, Ubisoft+ has been made available on Xbox, meaning you'll get the full Assassin's Creed Mirage experience when it launches. You can sign up for Ubisoft+ here.
As for Game Pass, there's a chance that Ubisoft will put Assassin's Creed Mirage onto the service in the future. Both Assassin's Creed Origins and Odyssey are currently available through the subscription service, but it may be a while before Mirage joins the library, if ever. Ubisoft typically offers Ubisoft+ trials and discounted subscriptions, so that may be your best bet for playing near launch.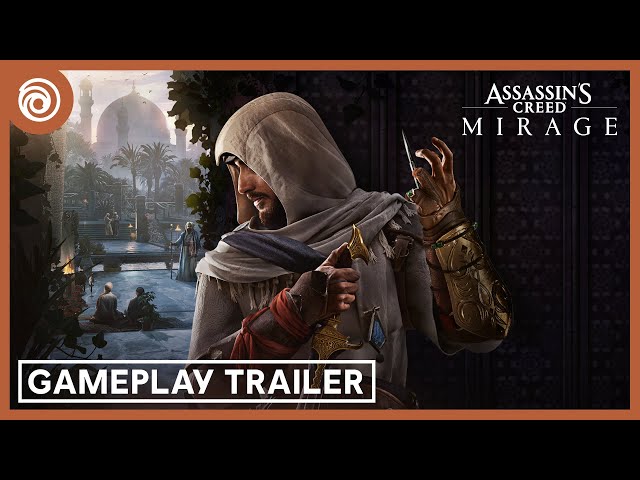 However, while Assassin's Creed Mirage may not be on Game Pass right now, you can prepare yourself by playing through the best Assassin's Creed games until Mirage finally arrives. Or, if you're looking for something to play through your subscription, check out the best Game Pass games available right now.