Who are the Armored Core 6 voice actors? The full Armored Core 6 cast is pretty large, especially with so many small roles in the action game. But, where might you have known them from and what roles have they had in the past?
This guide will answer those questions for you, specifically for some of the biggest parts in the game, like Handler Walter and Ayre. These characters will be key to your story playthrough in the game when you are taking on the Armored Core 6 bosses and not wiping out opponents in Armored Core 6 multiplayer.
Armored Core 6 voice actors and cast
The Armored Core 6 voice actors and cast are:
Fairouz Ai (JP) Erin Yvette (EN) – Ayre
Takayuki Skazume (JP) Patrick Seitz (EN) – Handler Walter
Megumi Han (JP) Stephanie Kerbis (EN) – ALLMIND
Ayaka Shimoyamada (JP), Shara Kirby (EN) – "Cinder" Carla
Yutaka Aoyama (JP) – "Chatty" Stick
Takuma Sasaki (JP) – "Invincible" Rummy
Hiroki Yasumoto (JP) Dave B. Mitchell (EN) – "Honest" Brute/COM
Jin Yamanoi (JP) Ray Chase (EN) – Narrator
Koji Okino (JP) – V.I Freud
Hiromichi Tezuka (JP) Jon Lipow (EN) – V.II Snail
Hiroki Yamada (JP) – V.III O'Keeffe
Yasuyuki Kase (JP) Chris Hackney (EN) – V.IV Rusty
Nobuo Tobita (JP) – V.V Hawkins
Lynn (JP) Kate Higgins (EN) – V.VI Maeterlinck
Kosuke Echigoya (JP) – V.VII Swinburne
Ryo Shimokawa (JP) – V.VIII Pater
One of the more recognisable names on the English cast is Ray Chase. Chase has voiced a number of famous characters including Guile from Street Fighter 6, Roy from Fire Emblem, Rhys from Tales From The Borderlands, and more. He has also voiced a number of characters in famous anime like Pokemon, Demon Slayer, and Ultraman.
His Japanese counterpart, Jin Wamanoi has also appeared in a number of TV series including Rockamn X4 and Transformers Super Link. When it comes to games, he has voiced Zephyr in Tales of Arise and Vulcano Rosso in Fighting EX layer most recently.
Handler Walter is one of the core characters in the game and Patrick Seitz has a long history with games. In Diablo 4 he provided voice effects for a number of creatures, while in Fire Emblem Engage he voiced Hector, Durthon, and a number of other characters. Takayuki Skazume has most appeared in TV series in Japan. In fact, his role as Handler Walter is his first game since Nioh back in 2017.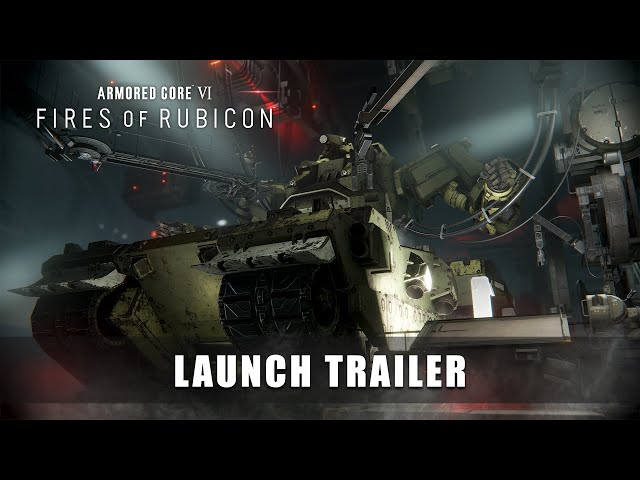 Ayre also has some famous voices. Erin Yvette has been in a number of games this year and in previous years, including Alice in Street Fighter 6, Alex in Oxenfree 2: Lost Signals, Eirca Costelle in Redfall, and Ariecchino and Chenxiang in Genshin Impact.
Fairouz Ai has appeared in more than 50 projects and her role as Ayre is her latest. The majority of those are appearances in TV series and anime in Japan. But, she did voice Cres in Harvestella and Yunaka in Fire Emblem Engage recently.
Those are some of the biggest roles in Armored Core 6, but there are even more voice actors here that you may have heard of. Now you know the full Armored Core 6 voice actors and cast list, why not take a look at the full list of Armored Core 6 missions in the story that you will need to complete?