When Studio Wildcard announced Ark 2, we definitely didn't have Fast X star Vin Diesel making an appearance on the cards. Following up on the highly popular Ark Survival Evolved, fans have been eager to see what thrills the upcoming sandbox survival game contains. However, the Ark 2 release date continues to puzzle fans, especially as a recent update suggests that the game could be coming to Xbox and PC players far later than we had anticipated.
According to a new Digital Domain annual report, one section relating to Ark 2 specifies that the game is supposedly experiencing a significant delay: "Digital Domain is continuing its relationship with the team from Studio Wildcard as they prepare for the highly anticipated release of Ark 2 […] currently Digital Domain is assisting with the creation of several in-game 'assets'. Digital Domain anticipates being intimately involved with all aspects of the project through the game's release in [the] spring of 2025."
The alarming Ark 2 release date delay, which can be viewed on Page 17 here, naturally ignited discussion among fans who were hoping to dive into the forthcoming title sooner than later. Members of the Ark community on Reddit like 'GameMasterSammy' wonder "are we ever going to get Ark 2 at this point."
However, Ark fanatics don't need to start worrying just yet. Speaking to GamesRadar about the reported release date change, a spokesperson for Studio Wildcard explains that it has "no idea where that came from" and that the information presented in the annual report is merely a "typo."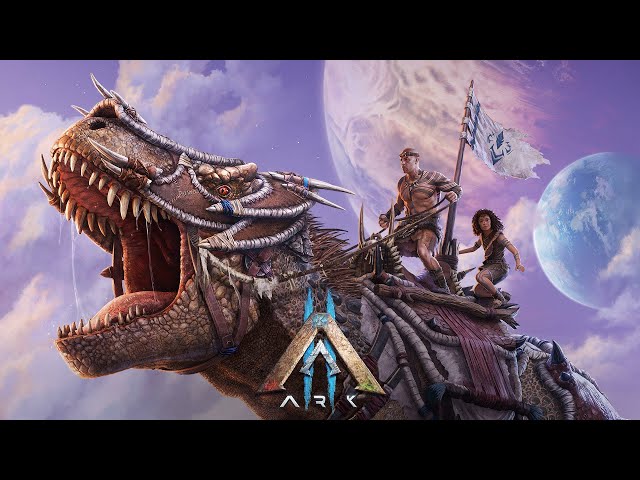 However, any further details on the game's eventual release window are yet to be clarified in deeper detail. Despite facing a delay earlier this year, fans of the franchise don't have to wait too long to get their hands on a new Ark experience. Well, kind of new. Studio Wildcard is re-releasing Ark Survival Evolved as a brand new, overhauled remaster titled Ark Survival Ascended.
Don't hesitate to get the Ark Survival Ascended release date noted down in the meantime. Last year the first Ark game was made available as a monthly PS Plus game, but if you're after something to take on another adventure, then the PS Plus May 2023 free games line-up will surely set you on another enthralling path.
With its dinosaur mayhem and fun multiplayer antics, Ark Survival Evolved is one of the best games to chill out and play with a few friends. We can only hope Vin Diesel's appearance in Ark 2 takes that one step further.