When is the Ark 2 release date? Alright, dino-heads (we're coining the term, you can't stop us), Ark 2 is coming and we have an updated release window to talk about. Ark 2 is the sequel to Studio Wildcard's smash survival sandbox game Ark Survival Evolved and was announced at the Game Awards 2020. Since then, fans have been chomping at the bit to hear more about this big expansion and what it means for the world and the lore of the Ark series.
Well, we finally have a good idea of the release date now, as well as some key information about what might be in store for us. We know that the game will return to the sandbox survival gameplay the first became known for, and we also know that Vin Diesel is set to star as Santiago, a clone of a character known to be dead in the lore of the original game. But what else can we expect from Ark 2?
Ark 2 release date window
Ark 2's release date window has been confirmed for the end of 2024 on Xbox Series X|S and PC. The game will also come to Game Pass at launch. This was announced on the Ark forums and is an 18-month delay from when the game was originally supposed to be released – before July 2023.
On the Ark Forums, the studio said that "After careful consideration, we have decided to delay the sequel's launch to the end of 2024, when it will still launch exclusively on Xbox, Game Pass, and Windows distribution platforms (Steam/PC). We've put much thought into delaying ARK 2 for the betterment of the final product and the team's well-being. This news will be disappointing to many – we feel it too – but we're confident this heavy decision is the right one."
Expanding on the point further, the studio said that the goal is to make Ark 2 the "best game it can be". The game will utilize Unreal Engine 5 which is a new technology that will help deliver a game "with neve-before-achieved scope" from the studio. The team is bringing the first game to current generation consoles, however, with the Ark Survival Ascended release date set for October.
The development of Ark 2 has already been fairly lengthy. We first saw the game at The Game Awards in 2020 with a promise that it'd launch in 2022. However, that release window looked more and more unlikely as Studio Wildcard went through a hiring round to bring more developers onto the game.
Then the game was shifted to a 2023 release. But, no new information was shared between June 2022 and March 2023, until the 18-month delay. Simply put, the team needs more time to fully meet expectations.
It's reported Microsoft paid over $2.5 million to secure the exclusivity rights to Ark 2 for three years. So if you're a PS5 player, you might want to take a little look at our list of the best PS5 survival games to play while you wait.
Ark 2 Santiago
Who is Santiago in Ark 2? It's the question we're all asking and well, we don't have many answers to it right now. We know Santiago is played by Vin Diesel and he is a clone of a figure from lore found in the first game.
His bio in the latest trailer described him as a "24th-century Mek-pilot, gearhead, and freedom fighter" so he clearly has some experience surviving in a dino-infested world.
It's unlikely we'll be able to play as him, but hopefully, we'll know for sure soon.
Ark 2 trailers
No in-engine footage of Ark 2 has yet been released, so for now all we've got to pour over are the Ark 2 trailers. In the March 2023 update on the release of the game, the studio also said that gameplay won't be shown until 2024.
The latest comes from the Xbox and Bethesda showcase in 2022, which you can watch below.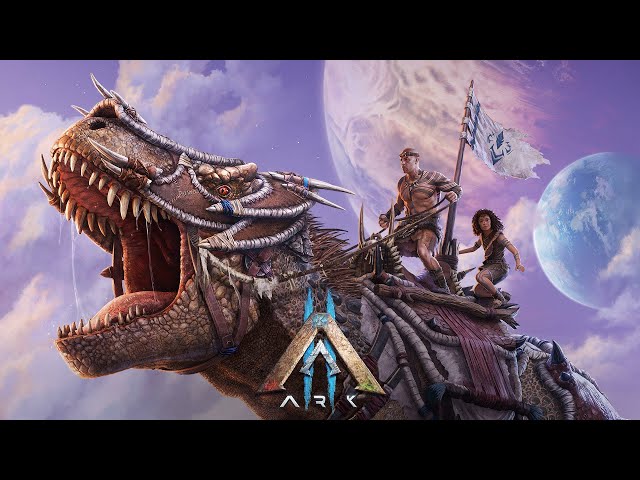 As you can see, this trailer gives us a little bit of insight into Vin Diesel's character Santiago and the setting, which is very post-apocalyptic in feel. It also references a war, which clearly happened a long time ago, that started as a way of giving humanity a way to start over.
It's got plenty of dinosaurs, lots of survival references, and a lush world that we honestly can't wait to explore.
There's also the announcement trailer from 2020, which effectively acts as a four-minute introduction to the world. You can watch it below.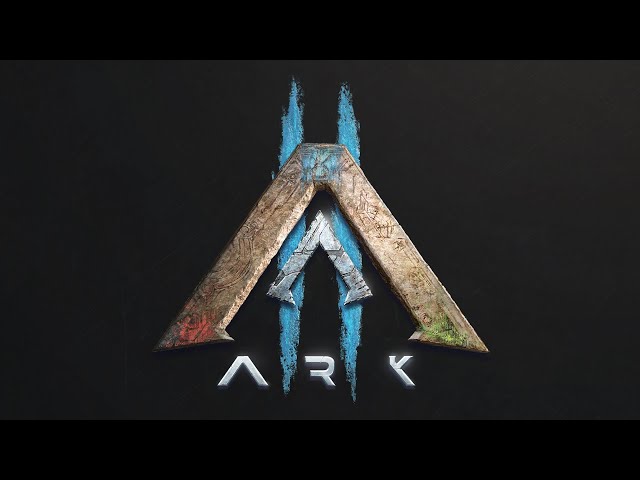 In the trailer, you can see that familiar hazards like the T-Rex will be appearing once more, and the description confirms the game will be a return to the survival sandbox genre of the previous game – beyond that, there's plenty yet to be discovered regarding Ark 2.
Ark 2 story
All of the trailers so far point to Ark 2 having a complex campaign, but that couldn't be further from the truth. Ark 2 is very much designed as an online multiplayer sandbox adventure and it's unlikely we'll get a campaign to play alongside it.
While we wait for more Ark 2 news, check out our list of the best Xbox survival games for some recommendations on how to kill time until the game is out.