Life is finding a new way to evolve for developer Studio Wildcard. Fans of Ark Survival Evolved rejoice, as your dinosaur battles are about to get a facelift. However, those of you who love Fast X star Vin Diesel will need to hold out a bit longer for the next Ark story residing within the highly anticipated survival game sequel, Ark 2.
The developer confirms that the Ark 2 release date will encounter a significant delay. Set for release on Xbox Series X|S, Studio Wildcard explains in a recent blog post that "we have decided to delay the sequel's launch to the end of 2024 […] this news will be disappointing to many, we feel it too, but we're confident this heavy decision is the right one."
The reason for the delay is to "make Ark 2 the best game it can be and provide a truly exceptional and rewarding experience for players. Unreal Engine 5 is incredibly new technology to us (and all developers), and we aim to use this cutting-edge tech to its fullest potential while creating a game with never-before-achieved," according to the developer.
Furthermore, the developer states that "as we learn more about the engine and develop the sequel, we have adapted our workflows and adjusted our pipelines to accommodate this new next-generation paradigm, and because of everything that involves, we need more time for development."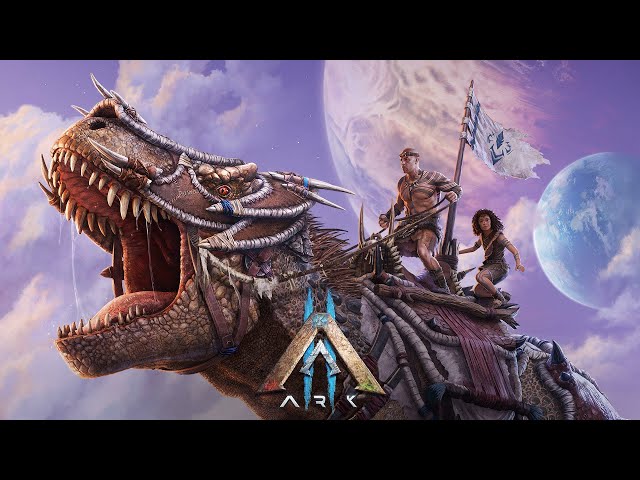 The delay of Ark 2 also means that the developer has no plans "to showcase any gameplay/screenshots/videos of Ark 2 this year; however, we intend to keep you informed and engaged in the development process by regularly showcasing more ARK 2 assets in the months ahead, leading to our gameplay reveal next year."
However, the shift of plans for Ark 2's release date isn't all bad news. Players can expect to jump into a fully revamped version of the first game, titled Ark Survival Ascended. Speaking on the exciting project, Studio Wildcard says that "Ark Survival Ascended is a next-generation remaster of our beloved Ark Survival Evolved, harnessing the power of Unreal Engine 5." The project will arrive later this year, with an August 2023 release window currently targeted.
"The base game will include The Island, SOTF, and all the "Non-Canon" DLC maps (which will be added to ASA over time)," Studio Wildcard adds. Additionally, players on Xbox Series X|S can purchase the Ark Respawned Bundle, which grants ownership of the remaster and Ark 2 for $49.99 on the Microsoft Store. PS5 owners will be able to purchase Ark Survival Ascended as a standalone title for $39.99.
The remaster also plays host to a suite of improvements, including but not limited to cross-platform multiplayer, cross-platform modding, and a new third-person camera. Speculation around Ark 2 joining Xbox Game Pass down the line is rampant too, so don't hesitate to get acquainted with all Xbox Game Pass games currently available.