When is the Ark Survival Ascended release date? Ark Survival Ascended's announcement has sent shockwaves through the game's community as it comes with the shuttering of the last-generation versions of the game and the need to repurchase the MMO which many have been playing for years.
But, if you are looking to check out what will become one of the best survival games on PS5 and best survival games on Xbox, then this article is for you. We will give you an overview of exactly what Ark Survival Ascended has to offer and what upgrades you can expect.
Ark Survival Ascended release date window
Ark Survival Ascended will be released in August 2023 on PS5, Xbox Series X|S, and PC. The game will include The Island, Survival of the Fittest, and the non-cannon downloadable content maps when it is released and gets added to over time.
This should keep you busy until the Ark 2 release date rolls around in 2024.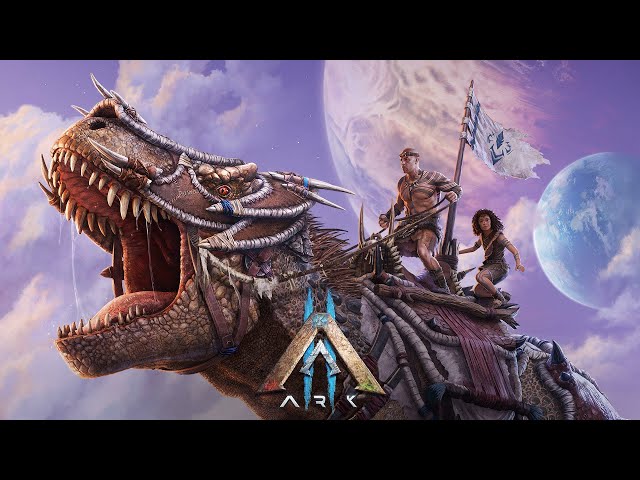 Ark Survival Ascended upgrades
Ark Survival Ascended's upgrades and enhancements for current-gen consoles and PC include crossplay, anti-cheat, cross-platform modding, performance boosts thanks to Unreal Engine 5, as well as a visual overhaul utilising Nanite, Lumen, and RTXDI technologies.
Visually, Dynamic water, interactive foliage, and an overhaul to the game's art are being implemented. The game will also add a litany of quality-of-life improvements including a third-person camera, ping system, updated mini-map, queueing, balance passes, directional sprinting and walking, new structures, and more.
So, as you can see there is quite a bit being put into Ark Survival Ascended. Additionally, Survival of the Fittest will be integrated into the main game, with dedicated balancing, improvements, bug fixes, etc.
The other DLC packs will be sold separately, however. So, you will need to rebuy them again, including the Explorer's Pass, which includes Scorched Earth and Abberation (arriving in Q4 2023) and Extinction (arriving in Q1 2024). The Genesis Pass will also be available with Part 1 coming in Q1 2024 and Part 2 arriving in Q2 2024.
Ark Survival Ascended gameplay
We haven't yet seen any gameplay of Ark Survival Ascended. But we should get a look this Summer as we approach the game's release date.
However, you can expect all of the gameplay updates listed above to really change up and improve the game, thanks to it being rebuilt and reengineered in Unreal Engine 5.
That covers when you can expect the Ark Survival Ascended release date. Be sure to keep an eye out for even more on the game and its upgrades as we approach the release. Why not take a look at some of the best Xbox Series X games and best PS5 games to play until Ascended launches.