Now, we know Respawn Entertainment's battle royale Apex Legends isn't perfect, but the FPS' developer is constantly tweaking this shooter and – with any luck – making changes that improve the experience. When it comes to this game's core gameplay mechanics, Respawn's changes are usually welcome; just take a look at Apex Legends' classes now. However, this isn't always the case – and one recent change is driving this FPS' players up the wall.
What recent change are we even talking about? Well, it's not one that you may have even noticed since the Sun Squad Collection Event update. So, while we know Apex Legends smuggled in a vital Ash buff in that last title update, it's not that. No, we're talking about the change that has flipped 'Remove' and 'Transfer' in your backpack.
In Apex Legends, if you're looking to free up a weapon slot in your inventory – or quickly move an optic attachment from one weapon to the over – you can choose to either 'Remove' something (which drops it) or 'Transfer' something (that moves it from one slot to the other, or back into your backpack). We know this isn't the most important game mechanic, but it's still an important one – and something you could get yourself killed with if you don't know your inputs.
So, as we mentioned before, the inputs have been swapped around. A, for example, is no-longer 'Remove' – it's 'Transfer' now, and vice versa. This change has been spotted in-game following the update associated with the Sun Squad Collection Event.
As you may already know, Apex Legends is one of the best competitive FPS games out there and being able to effectively navigate and manage your inventory can be the difference if you're in a tight spot. So, as you can imagine, quite a few players are frustrated that the default input for the two options has been flipped for seemingly no reason and without warning.
However, we would like to think that there is a reason for this; we reckon Respawn Entertainment has made this change in an attempt to combat accidental 'Remove' inputs. Of course, the change isn't going to actually make it any harder to drop your weapons.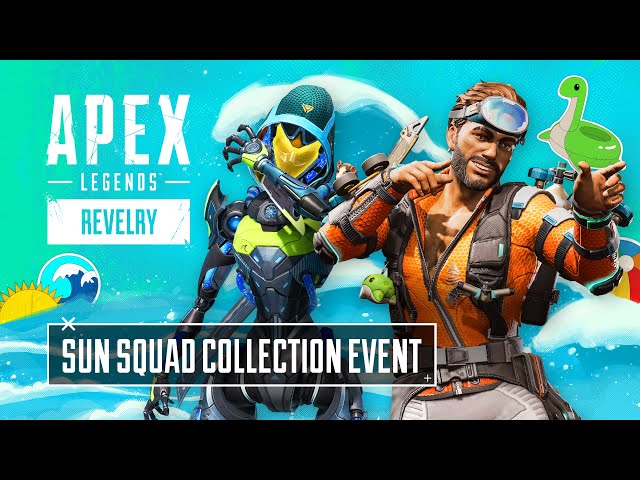 What do we mean? Well, we think that pressing X (Xbox), Square (PlayStation), and right-click (PC) is less likely to be an accidental input than A (Xbox), X (PlayStation), and left-click (PC) – which is what 'Remove' was before the swap with 'Transfer'. So, by swapping the two, panicked players will be less likely to accidentally drop their weapons if they're trying to manage their inventory mid-game.
As you might imagine, though, the fact that veteran Apex Legends players have muscle memory-like knowledge of the current inputs is making this change – however small – quite frustrating. This Reddit post from 'Frazaell' is both an excellent example of the change itself and how it's affecting players.
Why did the Devs change the Remove and Transfer Buttons? It's messing me up
by u/Frazaell in apexlegends
If you have been quick to adapt to this change and you're more focused with climbing your way up to Apex Predator, you can find out more about the Apex Legends ranks here. If you're more interested in the cosmetics, the new Apex Legends event skins have nothing on these Sun Squad concepts. And, you might be pleased to know that the wait for Apex Legends' Horizon heirloom item may finally be over.