Well, we can't quite believe it but Respawn Entertainment has buckled and given Apex Legends fans a Loba swimsuit skin in-game. However, as exciting as the new Apex Legends event skins are, the upcoming Sun Squad Collection Event is missing a few skins. Thankfully, a talented 3D artist has taken it upon themselves to deliver Sun Squad Collection Event swimsuit skins for Revenant and Pathfinder. Yeah, they're just about as hilarious as you might imagine they are.
Taking to the Apex Legends subreddit with the confidence of a 3D artist who has struck gold, 'Muradiant' has shared an image of both Revenant and Pathfinder wearing bikinis on a beach. We don't want to call anyone out for being a fool, but if you think wearing a bikini is going to make Revenant look less cool, you're mistaken. He's obviously wearing sunnies.
But, as you can see for yourself below, these swimsuit skins are quite-literally just the default appearances for both of Apex Legends characters mentioned with solid-colour bikinis on. As hilarious as we find it, we're not sure Respawn Entertainment would get away with a skin that's so similar to the default appearance – even if that's what the fans seemingly want.
The Apex Legends Sun Squad Collection Event start time is approaching and, at least for this 3D artist, this seems to be a fantastic way to pass the time.
Couldn't wait for the new swimsuit skins so I made them myself
by u/Muradiant in apexlegends
Yep. That's exactly what you thought it would look like, isn't it? Just two robots in bikinis on a beach. Is it something Apex Legends really needs? We don't know – but, we feel like it's only right to give these two true legends swimsuit skins alongside the other new Apex Legends event skins.
If you're wondering which of the characters on our Apex Legends tier list actually have new event skins, though, you can check out the Sun Squad Collection Event trailer below. Apex Legends is smuggling a vital Ash buff into the battle royale via the Sun Squad Collection Event update – something we're certain will make her more useful when climbing the Apex Legends ranks – and there's a new LTM to look forward to.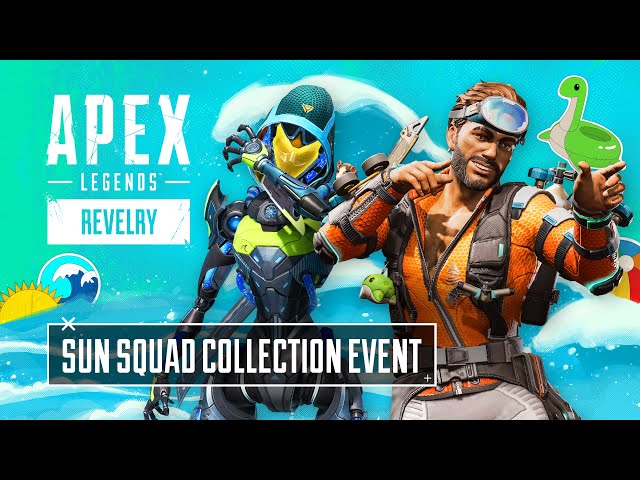 So, while you can stop asking now, because an Apex Legends is swimsuit skin is coming, it's clear that Respawn Entertainment will never quite be done when it comes to satisfying this fan base and it's sometimes-ludicrous demands. At least we have 3D artists like Muradiant to deliver the goods.