23/03/2023 Respawn Entertainment has confirmed that a swimsuit skin is coming to Apex Legends in the Sun Squad Collection Event. Details have been added to the text below to reflect that.
Now, we don't want to get anyone of you out there too excited, but it looks like we might be seeing an Apex Legends swimsuit skin from Respawn Entertainment very soon – and, no, we're not joking around. The battle royale developer has taken to Twitter with a "deal" that it would "add the swimsuit skin" if a post hit a certain number of likes on the social media platform. And, as you might imagine, this didn't take long at all. So, now it looks like Respawn Entertainment is going to introduce a swimsuit skin for Apex Legends. Yeah, we know.
If you're someone who spends a bit of time on the Apex Legends subreddit, you'll know all-too-well that quite a lot of this battle royale's fans have been asking for a Loba swimsuit skin for quite some time. So, the fact that Respawn Entertainment is going to give Apex Legends fans "the" swimsuit skin is exciting.
But, it's that exact phrasing that could mean we're in for something entirely different. However, that's not necessarily a bad thing.
Those of you keeping yourselves up to date on the latest Apex Legends leaks will know that there's a lot of chatter online about an upcoming seasonal event – something that is being referred to as the "Sun Squad event" in this Apex Uncovered post by 'NizzyDeniro' online.
Although we haven't seen anything official from Respawn Entertainment yet, the leaks – which you can see for yourself below – suggest that a Loba swimsuit skin is on the cards. However, it's going to be joined by a lifeguard-inspired Newcastle skin, a Hawaiian shirt for Fuse, and board shorts for Catalyst.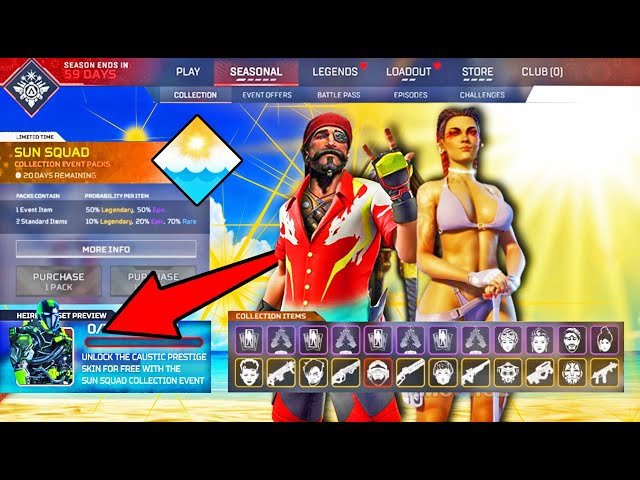 You can also see that there's a Mirage skin in there, where the trickster dons a snorkel – so, don't worry if you're not a fan of Loba. However, if you are a fan, it looks like you might be in luck after all. Even though we think it would be hilarious to see Pathfinder in some trunks.
But, anyway, you'll be pleased to know that Respawn Entertainment has confirmed that the Sun Squad Collection Event is coming and it will be starting on March 28. On top of this, it looks like we're getting an Ash Heirloom, not a Caustic Prestige skin, too. You can check out the event trailer below, and all the details on Apex Legends' official site here.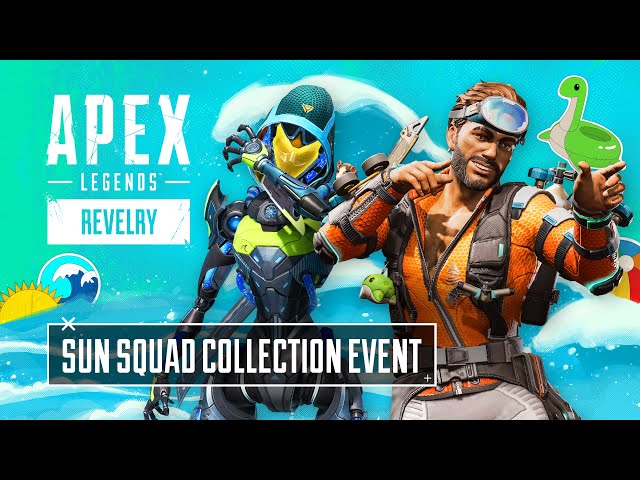 While we wait for that, though, you can check out the latest on our Apex Legends tier list here and everything you need to know about climbing the Apex Legends ranks here. You'll never guess where these sneaky Apex Legends QR codes lead, though – it's not any swimsuit skin art for Loba, sorry.