Ahead of Apex Legends Season 16, developer Respawn Entertainment is unleashing the Spellbound Collection Event, which features the return of a beloved LTM – but that isn't even the most exciting part. After months of player speculation, it is time to give your mates a pasting outside of public lobbies.
Call up your friends and put out a warning, because private matches in Apex Legends are arriving with the latest patch. Yes, you can rally together with your buddies for your own tournaments. We're sure you definitely won't fall out with anyone after playing. As showcased on the official Apex Legends blog post, private tournaments will be split into brackets and can be accessed via codes unique to your party.
Former Apex Legends game director Chad Greiner spoke about private matches back in 2021. Greiner explained in a Twitch broadcast that they didn't "have a timeline, but we're trying to make that go as quickly as possible, where we offer the private match feature available for anybody who plays Apex." On January 10, when the Spellbound Collection Event drops, the wait for private matches will finally end.
But before you get ready to make grown men cry, perhaps a spot of Control is in order first.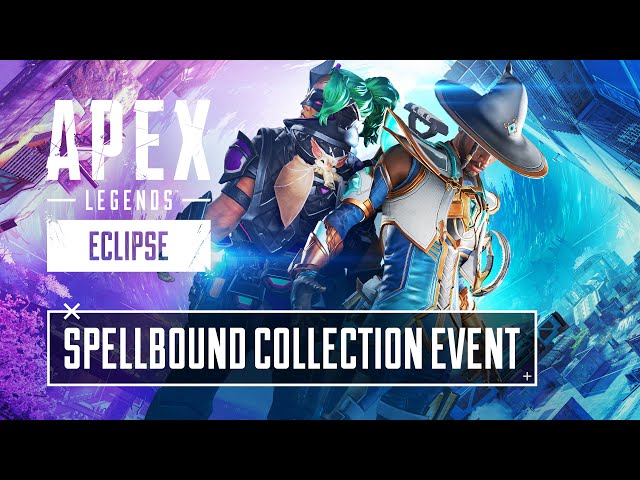 The popular LTM makes its triumphant return during the Spellbound event. If you never got the chance to play it before, you'll be fighting for control of zones – in teams of 9v9. Accompanied by infinite respawns, Control mode can be played on: Storm Point (Barometer), World's Edge (Lava Siphon), and Olympus (Hammond Labs).
The LTM returns with some vital updates, such as improved join-in-progress and helpful boosts for joining during an ongoing game. You'll also net an extra batch of 150 points too, at the end of any completed Control match. For all the changes to Control, and some sneaky weapon balancing tweaks too, check out the Apex Legends patch notes for the event.
For those of you eager to bag some new cosmetics, you'll be able to "unlock 24 entrancing limited-time cosmetics, Legendary skins for Vantage, Seer, Mad Maggie, Mirage." Get all of those and you'll "automatically receive Seer's new Heirloom, the 'Showstoppers'."
The Apex Legends Season 16 release date is getting closer, and it's shaping up to be a season unlike any other. Ballistic, a leaked new legend, could potentially debut alongside the likes of a MW2-style hardcore mode.