Following the revelation that Crypto isn't Apex Legends' least popular character anymore, thanks to his viability against newcomer Catalyst, Respawn Entertainment has actually buffed the aforementioned Techno Witch. Following Apex Legends' November 14 patch, Seer's Heart Seeker passive ability will no-longer track through Catalyst's Dark Veil ultimate ability. Not only this, but Catalyst's ability audio has been reduced and should be "less noisy for those nearby".
With complaints that Apex Legends' Catalyst is a "liability" when countering scans, this change is a step in the right direction. After all, we all thought Apex Legends' Catalyst is Seer's worst nightmare – and that hasn't exactly been the case. Since the Eclipse season's launch, Apex Legends has even been accused of releasing "misleading" Catalyst trailers that misrepresent the effectiveness of her tactical and ultimate abilities.
But, following the common experience in finding Apex Legends' lack of legend changes for Season 15 "frustrating", it looks like Respawn Entertainment are starting to tweak things. With any luck, these changes are just the start of improving Catalyst's ability to counter the scan meta effectively.
Despite being the most important change made in Apex Legends' recent patch, the Catalyst changes discussed above aren't the only ones you'll notice in-game. Here's what else has changed:
"Mark All Replicator Zones" prompt available in dropship
Seer can use Survey Beacons again
Catalyst ability audio tweaked to be less noisy for those nearby
Camera now correctly placed for victims of Catalyst's finishers
Seer's passive heartbeat sensor no-longer goes through Catalyst's ultimate ability
Onscreen effects now display the correct VFX on Switch
Resolved a freeze affecting some players on Broken Moon and other maps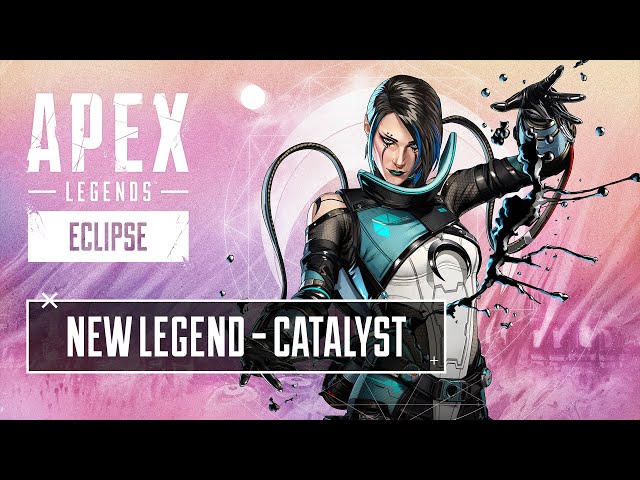 Do we think these Catalyst changes are going to change her place on our Apex Legends tier list? We're not so sure, but we're hopeful more changes are coming – and she'll find herself more definitively placed in the higher tiers of the list.
Either way, these changes aren't going to hurt your chances of climbing the Apex Legends ranks with Catalyst – and the fact that Seer can use Survey Beacons again is always a plus.