If you're a battle royale player who likes to take their Apex Legends performance seriously, then you might be wondering if there's a way you can analyse your past performances and collate data to improve your strategies going forward. Well, at the moment, there isn't – but, you're not alone in wanting these features to become available for Respawn Entertainment's FPS. If you're wondering what this sort of thing would look like, and how it would work, you might be surprised to know that people playing the ever-popular PUBG have had access to a third party tool that does exactly this for quite some time now. We don't know about you, but isn't it time Apex Legends gets the same treatment?
An enticing prospect and a conversation sparked by Redditor 'connors2332wz' online, there's quite a large faction of Apex Legends fans who want to see a complete battle royale replay and analysis tool enabled for Apex Legends. With the initial proposition expressing that players should have free access to information like their route of travel, kill locations, and where they were able to get revives, it's easy to understand how access to this information would help anyone improve their game – particularly if you're climbing the Apex Legends ranks.
But, what would this all look like? Well, it seems that the long-available third party tool PUBG Replay has all the answers – if you're someone who plays PlayerUnknown's battle royale, anyway.
As you can see for yourself if you visit the PUBG Replay website, this tool is something that offers players a complete 3D match replay to analyse their performance with and – with any luck – improve their strategies for the future. Available on PC and Xbox, PUBG Replay will let you check out player weapons and gear, their health and positioning, and even the angle of attack and kill distances. If you're someone constantly getting shot seemingly out of nowhere, this will help you identify where you need to be keeping an eye on going forward.
idea – post game travel and kill log. show the route the player took throughout the map and highlight the kill locations, downs, revives along with the landing area and death/win location. also show the distance traveled and time alive. just a rough sketch, ui needs some work
by u/connors2332wz in apexlegends
If you couple this with PUBG Report, another third party tool that lets you see yourself in-game from streamers' perspectives, you're looking at a pretty complete data set when it comes to being able to analyse your performance.
As you might imagine, a third party tool that offers this sort of information could be a boon to any Apex Legends players looking to build on their performances – and, to be honest, it would just be interesting to see how a full battle royale match played out.
However, despite there being quite a few third party tools available for Apex Legends players already, this isn't something that is really available. Stat tracking site Apex Legends Status does offer something similar, a tool that's in early development at the moment, but it's only able to access the data from Custom Games. So, while we do think this could be useful, it's not something that will benefit most people – and certainly not something that offers the same level of information as PUBG's tools.
Is this something we're going to see in the future? Well, we're just not sure. The faction of fans that would be interested in this believe the sections of Apex Legends' API that are available make this impossible – and it seems unlikely that more will be released in the future. It could certainly be seen as a security risk, so it's understandable that Respawn Entertainment would want to keep that under wraps.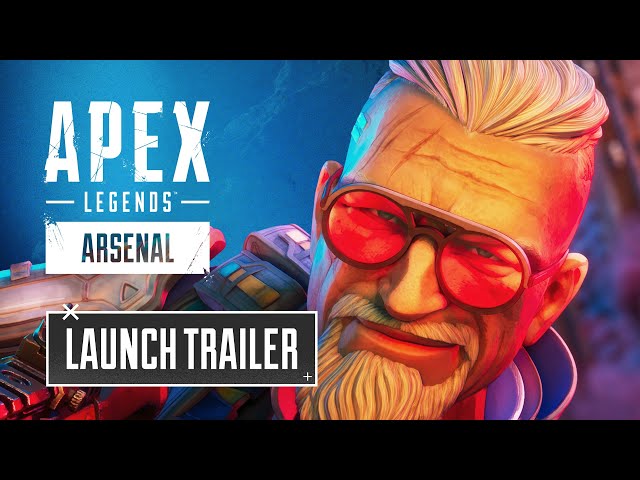 However, this information is something that could be being collated by Respawn Entertainment themselves; in the past, the developer has been quite transparent about using map data to influence updates and changes, some of which we've seen in Apex Legends patch notes in the past. So, there is a chance – albeit slim – that something like this will become available more widely in the future.
Although, for now, it isn't – and that's a shame. We think Apex Legends' players deserve access to this information and the adoption of this PUBG tool could really be a game-changer.
Apex Legends may be one of the best competitive FPS games out there right now, and it's often regarded as one of the best battle royale games we've seen so far, but it's clear that it's also a game that could do more for the fans. But, when you think about how Apex Legends' latest audio fix update "won't resolve all concerns", it's clear there are higher-priority issues for the developer to deal with right now. The Apex Legends Season 17 release date is on the way, and we can't imagine this will be the last major update we see.