Respawn Entertainment's latest Apex Legends Arsenal trailer offers us an insight into how Season 17 newcomer Ballistic is going to perform in the battle royale – and it's safe to say that his experience is going to pay off. However, it's also giving us our first official look at how Ballistic's Titanfall-inspired "Smart Pistol" ability is going to work in Apex Legends – and it could be a game-changer.
In the Apex Legends Arsenal launch trailer, which you'll be able to comb through yourself down below, we see Ballistic recording a video for his son Nathanial – something he'll be watching if Ballistic dies, or if he goes rifling through his things.
Interspliced throughout this recording is footage of Ballistic in the Apex Games, showcasing his skills as one of the competition's more experienced combatants. He's able to effortlessly dispatch an oncoming Octane, dodge fire from Bangalore and Loba (who are on the same squad, lobalore fans), and he makes light work of Mirage.
However, the most interesting moment from this trailer – when it comes to Ballistic's performance in-game and where he might sit on our Apex Legends tier list – is when he fires a Smart Bullet at Ash. We're calling it a Smart Bullet right now, as per the leaks on Apex Legends' Ballistic abilities, but that name might change by the time the Apex Legends Seaosn 17 release date rolls around.
Whatever this ability ends up being called, it looks like it's not just going automatically target enemies in-game (although, we do think it's going to offer up some sort of tracking capabilities). No, as you can see for yourself below, it looks like this Smart Bullet ability is going to shock, stun, and immobilise your opponents. We don't know if this is going to be a long-lasting effect, but it could be a fantastic asset to anyone who favours Apex Legends' assault class characters; we certainly think this is going to make pushing enemies rather interesting.
Adding to this, the aforementioned Apex Legends trailer also shows Ballistic's Auto Loader in action – something rumoured to be his ultimate ability. It certainly seems like an ability that could turn the tide of a fight if used correctly.
Interestingly, on top of all that, this trailer reveals that Ballistic's already-iconic red shades actually belonged to his friend Kit Siang – the one who died in the Thunderdome Games and drove Ballistic's family apart, and the man himself into the life of a recluse. It's an unimportant detail when it comes to gameplay, but something we hope to see explored by Respawn Entertainment in the future.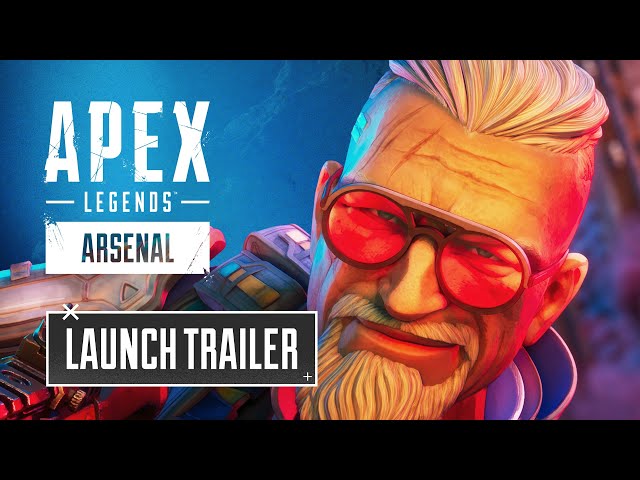 Apex Legends is one of the best competitive FPS games out there and we can't wait to see how Ballistic shakes up the meta. You can read more about how Apex Legends' Firing Range is in for an upgrade with Season 17, how Apex Legends' latest animated short explains why Ballistic is back, and why we hope these Apex Legends leaks teasing huge Ranked changes are true right here.