Dig out your torch and get your brown Sherpa jacket on. The mysteries of Alan Wake continue, as Remedy Entertainment crafts Alan Wake 2 for next-gen players. Between Control and Alan Wake Remastered, we've been anticipating the writer's return – but what if you aren't up to date with the Remedy Connected Universe? That won't necessarily matter for newcomers, as Alan Wake 2's story won't require you to be a lore mastermind.
Speaking with GamesRadar, Remedy Entertainment creative director Sam Lake says that "when we were creating the concept for Alan Wake 2, it was very much on our mind that we wanted to create an experience that was welcoming to all." Following the release of Control and its Alan Wake-themed DLC, Lake expresses that the game will cater to "new players who may not be familiar with Alan Wake or the Remedy Connected Universe and our fans, who have been on the journey with us and enjoyed earlier Remedy games."
Lake adds "if you have played games in the Alan Wake franchise, Control, and the Control: AWE DLC, there will be many connections, pieces of lore, and familiar characters for you to discover" along the way.
Alan Wake's lore has a lot to unravel, taking inspiration from TV shows like Lost or the David Lynch opus, Twin Peaks. Many details within the game are told through interactive elements – be it several diary entries, radio snippets or TV segments. It can be a lot to keep up with but that doesn't seem to be an issue going into Alan Wake 2. We're sure there will be plenty of secrets to uncover for hardcore fans.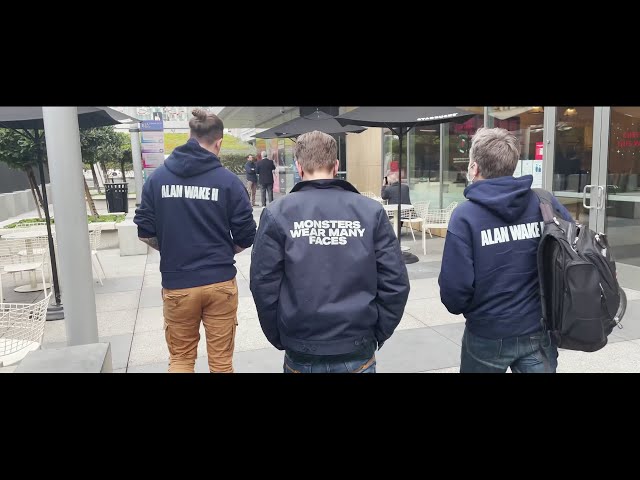 The Remedy Connected Universe has expanded exponentially over the years. Though initially, easter eggs were elusive at first, games like Control and Alan Wake are specifically part of Remedy's connected narrative. However, it has been made clear that Quantum Break isn't part of this connective tissue. But there could be more to be excited about, as Max Payne may be set in the RCU after all.
Like Alan Wake, Max Payne is getting a resurgence of sorts – as Remedy is currently developing next-gen remakes of Max Payne and Max Payne 2: The Fall of Max Payne. It's been over two decades since Max Payne first released, so who knows, maybe Remedy is peppering in some new easter eggs within the upcoming remakes.
There's plenty to look forward to as the Alan Wake 2 release date approaches, cementing itself as one of many upcoming PS5 games to anticipate in 2023.