Alan Wake is still trapped in The Dark Place, but when Alan Wake 2 drops on Xbox and PS5 soon, we'll be doing all we can to get him back to Bright Falls. The troubled novelist won't be completely alone, though, as Saga Anderson's path crosses in strange ways with Wake. However, you won't have too many clues when it comes to solving the game's mysteries, as creative director Sam Lake details the Remedy Entertainment approach to storytelling.
During a recent interview with 'Lits Play', Lake explains that Alan Wake 2's narrative design "rules are really, really important. This is a very, dense, layered story experience […] even if we don't explain them [the rules], we are still following them." These parameters are likely in place due to the expansion of Remedy Connected Universe, which currently houses the worlds of Control, Alan Wake, and Quantum Break. Well, Quantum Break is a tricky one, but that's another rabbit hole to get into.
Lining up to be one of the best horror games this year, Lake clarifies that there is a lot of mystery […] we don't want to hold the player's hand too much. We don't want to over explain anything, we'd rather have the gamers piece it together on their own or form a theory." As the game features two playable protagonists, and interactive elements that weave together live-action footage and gameplay in an instant, there is a lot to process. We saw the game's world change within seconds during our Alan Wake 2 preview, as Alan can rewrite the game's narrative however the player sees fit in a bid to solve crucial clues.
As Remedy continues to push the franchise's boundaries, and new PS5 games in general, that doesn't mean you'll be swapping between their stories like any other game, according to Lake. "The player is free to pace the experience as they choose, so they can follow Saga further along, they can follow Wake, or they can switch between them," Lake adds.
Whereas some games with two switchable characters might force some sections to be switched over to another character, Alan Wake 2's design is made to keep the story flowing across them. Lake says that "just to get that working […] it meant that we are giving up these kinds of rather basis suspense storytelling tools."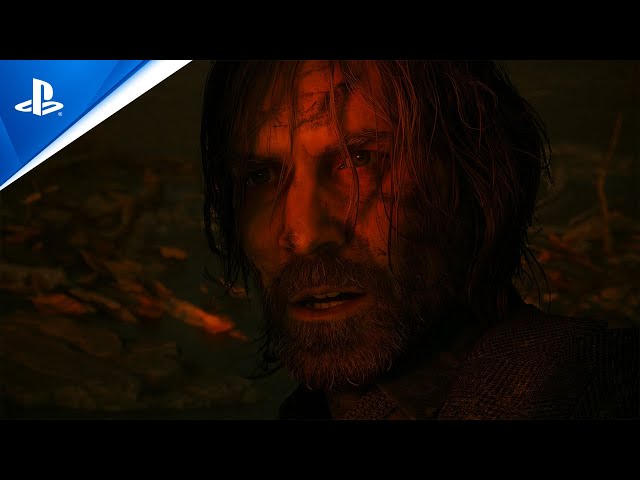 The Alan Wake 2 release date isn't far now, and it so close that we actually know when you can start playing the game, so here's the Alan Wake 2 launch times to keep an eye on.