Between all your friends playing Starfield and No Man's Sky, you might actually be looking for a different adventure out there in space. If that sounds like you then it might be worth checking out the new array of Game Pass Core games, which includes Xbox hits like Forza Horizon 4, Gear 5, and an indie gem you don't want to overlook.
Starting Thursday, September 14, 2023, Xbox details that Astroneer will be part of a range of over 36 games joining the revamped Games With Gold tier. Astroneer, from developer System Era Softworks, sees players venture out into an interstellar sandbox. Planets can shift and change as the process of terraforming takes place in tandem with procedurally generated environments. You may be thinking it sounds an awful lot like No Man's Sky, but Astroneer handles things a little differently.
Whereas Starfield and No Man's Sky are virtually infinite, you can actually complete Astroneer. This is done by activating cores across multiple planets, which in turn grant rewards for your character's visor and spacesuit, or new additions to the lore. Astroneer's story isn't defined by anything specifically, leaving the player to use their imagination alongside the odd cutscene or data log. As No Man's Sky and Starfield both revolve around artifacts, it is a nice change of pace (and scenery) too.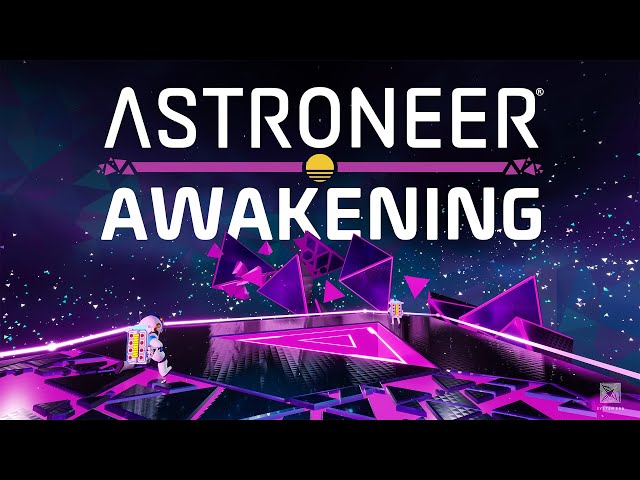 Traveling in Astroneer involves teleportation, rovers, booster packs, and more intriguingly, railways. All aboard the space train, players. Yes, once you've acquired the Rail Engine item, you'll be riding on your own galactic express in no time. System Era Softworks has introduced a plethora of updates for the game, adding new narrative missions to explore including the Awakening update. Released in January of this year, the Awakening update sees "a mysterious new character gives you an urgent mission that takes you to the heart of the solar system."
There are some prerequisites for starting the Awakening, though. You'll need to have done the following beforehand:
Composite Perfection
Final Entry
Training Complete
Astroneer could well be one of the Xbox Game Pass games available if you're looking for an indie hit, so don't hesitate to give it a try. Alongside the new changes to Game Pass, we're also keeping our eyes on all the upcoming Xbox games, which we've collated into a handy list.