Wreckreation is seeking to bring player choice and creation to the racing genre with its open-world racing action that asks you to create and shape the craziest courses possible. With tons of cars and track pieces to use, there is a lot of ways to customise and make your own MixWorld your own. But, when can you expect the Wreckreation release date?
Well, built by a small team of talented Need For Speed and Burnout veterans, Wreckreation is Three Fields Entertainment's most ambitious game yet. As such, that means the studio will focus on making the experience the best it can be, especially as it is blending so many genres and features into one experience.
So, if you are excited about the unique gameplay opportunities offered up here, read on for the Wreckreation release date. We also have a rundown of the gameplay and features present in the racer!
Wreckreation release date rumours
Wreckreation currently doesn't have a release date with no window given during the announcement trailer. However, we speculate that the game could arrive in late 2023 or early 2024.
We saw a behind-closed-doors presentation of the game which showed more of the game and based on how far along it looked that release window seems likely. The team still have some polish to apply and it was clear there was still some development work to be done. But, this is just a guess on my part and the game could be further along.
Wreckreation Platforms
Wreckreation will release on PS5, PS4, Xbox Series X|S, Xbox One, and PC.
The game will seemingly release on all of these platforms at the same time, as well. So, you should be able to jump in when the release date arrives.
Wreckreation Gameplay
The reveal trailer for the game showed off some cinematic gameplay for Wreckreation. It mostly focused on some of the crazy track creations you can create and some of the destruction you can cause with items and obstacles while racing.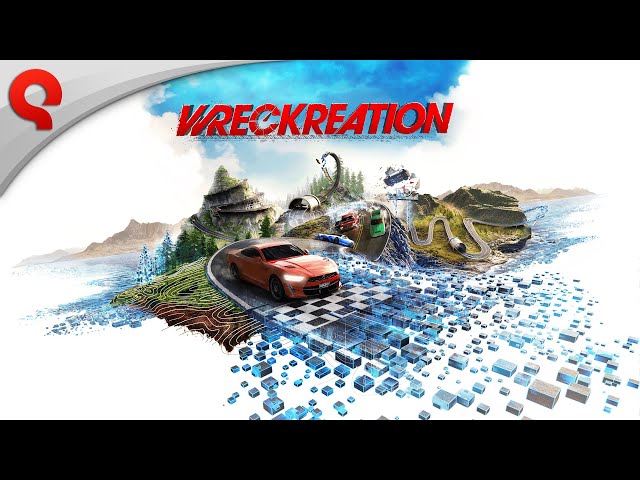 We got a look at more gameplay at a behind-closed-doors demo where we saw the track creation elements you can place in your MixWorld (the name of the game's creation-focused map). These features included being able to place tracks, customise anything within the world to your liking, and set custom rules for how your world behaves.
Wreckreation Features
On top of those gameplay aspects, Wreckreation will come with a full livery suite for you to customise your rides. All the customisation options will be available from the beginning of the game!
There is a GM radio dial in the game with 16 channels, but you can also stream your Spotify playlist directly into the experience.
And there you have it, everything we know ahead of the Wreckreation release date. If you are excited about the game, check out some of the best Xbox racing games available right now and some of the best PS5 racing games.