You've made it through the Ninja Gaiden games. You've mastered the Nioh franchise, but now it is time for your next challenge in Wo Long Fallen Dynasty. Coming from developer Team Ninja, the forthcoming action RPG is full of devilish creatures and brutal enemies to conquer. If you've been wondering when you can play the Wo Long Fallen Dynasty demo, you don't have to wait much longer.
According to the game's official Twitter account, players will be able to download the Wo Long Fallen Dynasty demo on February 24.
The exact time has yet to be specified, but we can estimate the demo will drop at midnight in your local time zone. The developer states that the Wo Long Fallen Dynasty demo will be available "on PlayStation4 PlayStation 5, Xbox One, Series X|S, Steam, and [the] Microsoft store."
You won't want to miss out on trying it out either, as exclusive content can be earned by diving into the demo. "Save data from this demo will transfer to the final game! Complete the demo to obtain the "Crouching Dragon Helmet" DLC in the full game," adds the developer.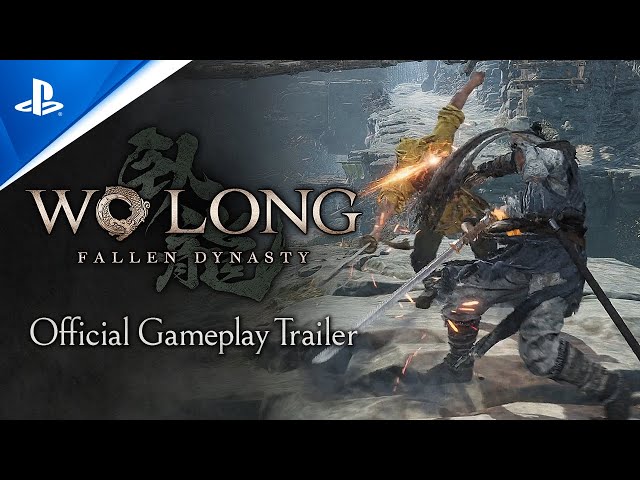 Wo Long Fallen Dynasty sees Fumihiko Yasuda and Masaaki Yamagiwa, who worked on Nioh and Bloodborne respectively, partner up for this epic adventure. With Nioh taking clear inspiration from the FromSoftware formula, this collaboration really is a perfect pairing. Players will be taking on the role of a nameless soldier, tasked with defeating the 'Divine Beasts': Qilin, Baihu, Qinglong, Zhuque, and Xuanwu. Many of these beasts are also part of the Four Symbols of the Chinese constellations.
The wait for the Wo Long Fallen Dynasty release date has been highly anticipated for Team Ninja fans, following the positive reception to Nioh 2. Similar to Nioh and the Dark Souls franchise, players will be encouraged to use Battle Flags, which act as save points and a chance to spend their experience points for vital stat boosts. Unlike the Nioh franchise, however, players will be able to jump – adding an extra layer of traversal as they navigate the game's mostly linear world.
If that all sounds good to you, then you'll want to check out our information on Wo Long Fallen Dynasty Game Pass – as you might just be able to play through your Xbox subscription.